Radical BBC Shakeup Urged After Five-Month Review
by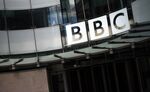 Oversight of the British Broadcasting Corp. should be passed wholly to the U.K. communications regulator Ofcom, a review by Sir David Clementi has found.
The five-month review concluded that the national broadcaster, which is mostly funded by a mandatory "license fee" on all TV-watching households, should be held to account by Ofcom instead of by the BBC Trust, an arms-length body that both regulates and defends the broadcaster's interests.

The BBC should have a unitary board, the review said, with a majority of non-executive directors, holding "primary responsibility for the interests of Licence Fee payers."
If accepted by the government, the changes would effectively abolish the BBC Trust, which describes itself as "the sovereign body within the BBC."
Founded in 2007 after the BBC Board of Governors was abolished, the Trust is now headed by former Pearson and HSBC executive Rona Fairhead. It boasts of its independence from the Corporation's current Executive Board. However, its role has been questioned in the wake of a series of management failures and editorial lapses in recent years. 
Sir David, a former deputy governor of the Bank of England, said the current BBC Trust model is "flawed," adding that it "conflates governance and regulatory functions" and "leads to confusion about the Trust's role."
"I conclude that regulatory functions should be in a body that is independent of the BBC. A clear distinction between the Corporation, which needs to comply with the regulatory obligations placed upon it, and the regulator itself, would provide greater transparency about roles and would be in the public interest," Clementi concluded.
Culture Secretary John Whittingdale has been reviewing the structure and scope of the BBC since taking office after the Conservative Party's election win last year, and is preparing to publish formal proposals, known as a white paper.
Before it's here, it's on the Bloomberg Terminal.
LEARN MORE