Squint and You Can See Light at the End of Oil's Dark Tunnel
by
Global crude inventories shrunk amid outages: Energy Aspects

U.S. output fell from previous year for first time since 2011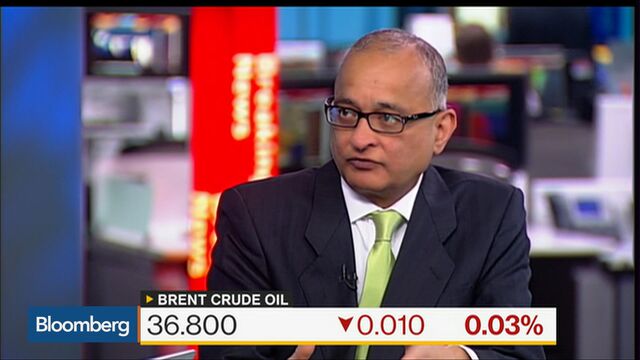 Have we reached the beginning of the end for the biggest oil crash in a generation?
Maybe, says one prominent energy research firm.
The global crude glut that's been weighing down prices for 20 months actually shrank by 12 million barrels in January, according to London-based Energy Aspects Ltd. Pipeline outages took output offline in Nigeria and Iraq, while U.S. oil production fell on a year-by-year basis for the first time since 2011 in December.

The supply slowdown is setting up a reverse of 2014 when the crash began, said Amrita Sen, Energy Aspects' chief oil analyst. That year started with such low inventory levels that the supply growth caught people off-guard, resulting in the start of a 70 percent crash in prices. This year began with global inventories near record highs, so the slow-down in supply may be similarly catching people off guard, Sen said.
"The market is missing a little bit that the supply side is starting to respond," Sen said by phone. "We are starting with such a large supply cover, that a 12 million barrel draw isn't much of a dent. But if you have six to seven months of that, people start to say, 'Oh, this is happening."'
There are reasons to be cautious about signs of a rebound, not least being the massive build-up of crude and product inventories that the International Energy Agency expects to persist into 2017. And refining profit margins have fallen, meaning some plants have begun cutting back on crude-processing.
If oil supply has truly begun to fall, the market may not need refineries to run as hard as they did last year to consume enough crude to balance the market, Sen said.
The market "may not realize that draws are underway until later in the year given the scale of existing stock levels," she wrote in a research note Monday. "But once the realization dawns, the movement in prices and spreads will be swift but volatile."
Before it's here, it's on the Bloomberg Terminal.
LEARN MORE