Norway Fears `Brexit' May Hurt EU's Energy Markets as Ally Lost
by and
Britain has backed EU policies that help Norway, minister says

The two nations have enjoyed `tremendous cooperation' in past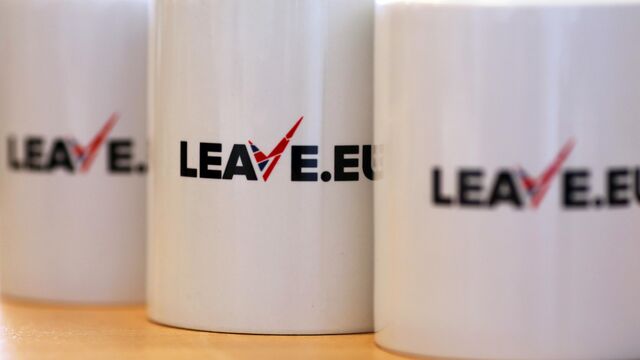 Norway risks losing a key ally in the European Union as Britain studies a possible exit from the 28-nation bloc.
QuickTake Will Britain Leave the EU?
The U.K. has often fought for policies in Europe that help the Nordic nation, Norwegian Petroleum and Energy Minister Tord Lien said Tuesday in London. Britain has pushed for simpler and more competitive European energy markets, a boon to Norway as the continent's largest oil and gas producer behind Russia.
"These standpoints are often shared by Norway and of course the U.K. has influence in the European Union," Lien said in an interview. "So for Norway I think we would like to see the United Kingdom in the European Union."
Norway has close energy-trading ties with Britain. The U.K. bought 45 percent of its oil and 57 percent of its natural gas from Norway in 2014, according to government statistics, and is forecast to import more as its own offshore fields age.
In the power market, Norway's Statnett SF and Britain's National Grid Plc are building a 1,400-megawatt cable system that's due for completion in 2021. The 720-kilometer (447-mile) North Sea Link, which will connect the two countries, will be the longest subsea interconnector in the world, according to the project's website.
Single Market
As a non-member of the EU, Norway has little influence in setting the regional agenda though it participates in Europe's single market through its inclusion in the European Economic Area.
While Lien is "confident that U.K.-Norwegian cooperation will go on no matter what happens," a decision by Britain to remain in the EU would be better for his country, he said.
"Norway and the United Kingdom have had tremendous cooperation on a lot of issues -- especially economic and industrial issues -- for decades, and really commercially for hundreds of years," he said.
Britons will vote on whether to pull out of the EU -- a so-called Brexit -- in a referendum Prime Minister David Cameron has called for June 23.
Before it's here, it's on the Bloomberg Terminal.
LEARN MORE