Barclays Will No Longer Be Sending Its Debt Research to the Media
Bank claims exemption from new rules.
By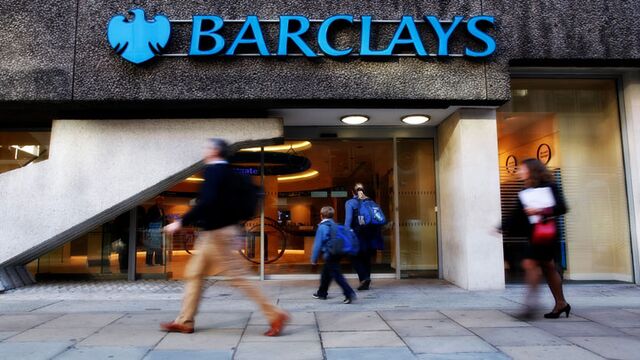 Warning: Media-navel gazing ahead.

Financial market reporters covering U.S. stocks have known for a long time that before they speak to a research analyst they will, in all likelihood, be sent a bevy of disclosures by the analyst's employer. What is less known is that new rules recently published by Finra and approved by the U.S. Securities and Exchange Commission require similar measures be put in place for debt research.
As law firm Shearman & Sterling LLP put it in a recent client note: "Firms that produce analysis falling within the rule's definition of 'debt research report' may face significant new regulatory obligations depending on applicable exemptions." Those include "requirements for policies and procedures imposing information barrier/institutional safeguards between persons producing fixed-income research reports and personnel in investment banking, sales and trading and principal trading functions," as well as disclosures similar to those required for equity research.

As hinted above, however, there are exemptions that will free research houses from the tyranny of added bureaucracy. One of those is the so-called "Exemption for Debt Research Reports Provided to Institutional Investor."
And it is this exemption that Barclays Plc is opting to apply. In a notice published Tuesday, the bank said that as of next week, it would no longer distribute debt research encompassing credit, rates, currencies, and emerging markets to the media as a result of this decision.

Separately, Barclays announced full-year results today, and said it will speed up divestment of its non-core assets so they'll reach 20 billion pounds ($27.86 billion) by 2017. The businesses being transferred are wealth-management units in Asia and the Americas. A cynic (which journalists clearly never are) might say that publicly-distributed free research becomes less important to a firm focusing on investment banking and top-tier institutional clients while trying to boost revenues.
It remains to be seen whether other banks will opt to follow suit.
In the meantime, there is some small hope for those who cannot go without their weekly Brad Rogoff or Jeffrey Meli. The Finra rule applies to "an analysis of a debt security or an issuer of a debt security and that provides information reasonably sufficient upon which to base an investment decision." In other words more general pieces on say, junk bonds or credit derivatives or leveraged loans as a whole, may still be publicized.
A spokesman for Barclays referred Bloomberg to the statement above.