ASX Considers High-Speed Microwave Data Link to Chi-X
by and
ASX explores offering microwave connections to traders

Microwave link in Sydney could connect ASX and rival Chi-X
ASX Ltd., Australia's biggest exchange group, is evaluating an investment in a microwave link to its biggest rival, Chi-X Australia Pty., according to a person familiar with the discussions.
The Sydney-listed firm is examining how a high-speed microwave route, a much faster way of sending data than existing fiber-optic cables, could be accessed by all of its clients and help lift trading volume on its venues, said the person, who asked not to be identified because the talks are private. No decision has yet been made and nothing may come of the discussions, the person said.
The deliberations show that in Australia, as in a long list of countries around the world, exchange groups and trading firms are in a race to get ever faster. Offering a microwave connection between Australia's two biggest markets echoes the approach used in the U.S. and Europe. The speediest traders rely on having the fastest links to profit from microsecond advantages. Catering to that demand can ensure higher volumes, and more revenue for exchanges, as the traders employ their strategies.
The approach is also controversial in Australia, as it has been in other markets. An investment of this type would favor high-frequency traders, said John Fildes, chief executive officer at Chi-X Australia in Sydney. High-frequency trading comprises 27 percent of total turnover in Australian equity markets, the securities regulator said in an October report.
"I would question the hypocrisy of offering preferential access to some participants at the expense of others," Fildes said by phone. "I find that to be appalling."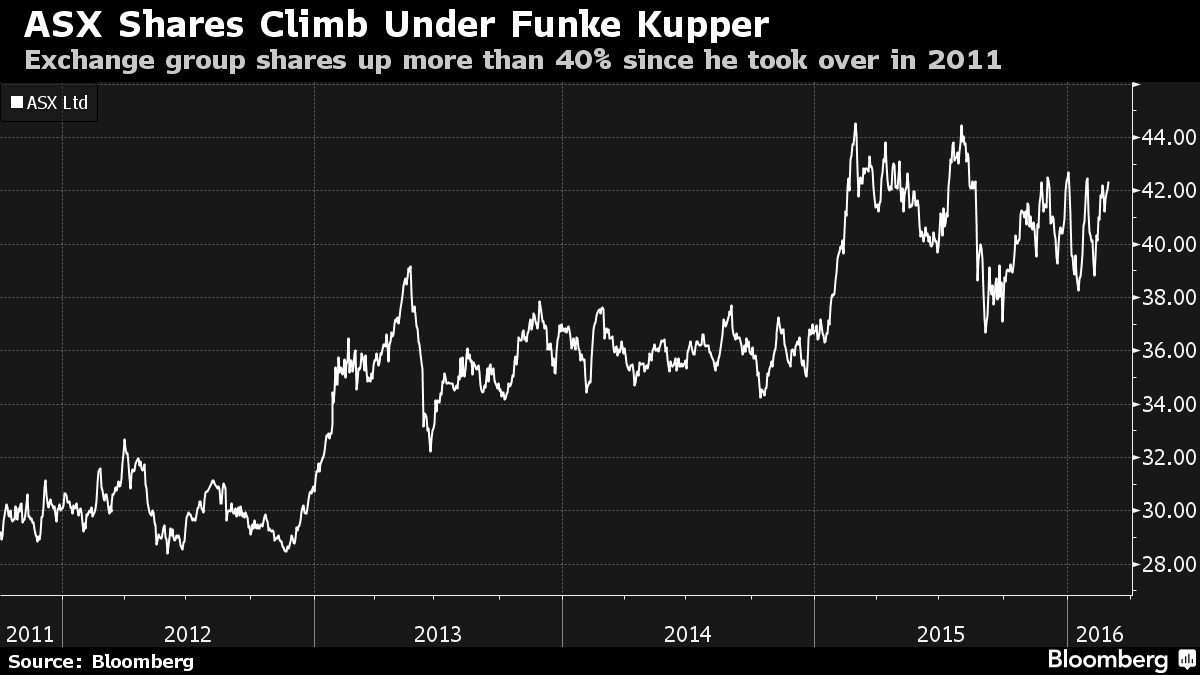 Data centers belonging to ASX and Chi-X are about 15 kilometers (9.3 miles) apart, one close to the airport in the south of Sydney, the other north of the city across its Harbour Bridge. Two independent firms currently have microwave technology in place between the hubs, allowing them to receive, analyze and trade on market data before most other investors.
In Europe, microwave towers speed up communications between London and Frankfurt. In the U.S., they link the two major market centers: New Jersey, where the computers that run stock exchanges are based, and Chicago, the home of futures trading.
Investors currently access stock-index futures, Australian debt and commodity products traded on ASX's derivatives platform in addition to cash equities and options trading via its fiber network. The firm, run by Elmer Funke Kupper, has subsea cables linking it to London, Singapore, Hong Kong and Chicago.
ASX spokesman Matthew Gibbs declined to comment.
Before it's here, it's on the Bloomberg Terminal.
LEARN MORE