Autos
Three Ways Aston Martin's $212,000 DB11 Strays From Tradition
A first look at Bond's new, favorite beast.
by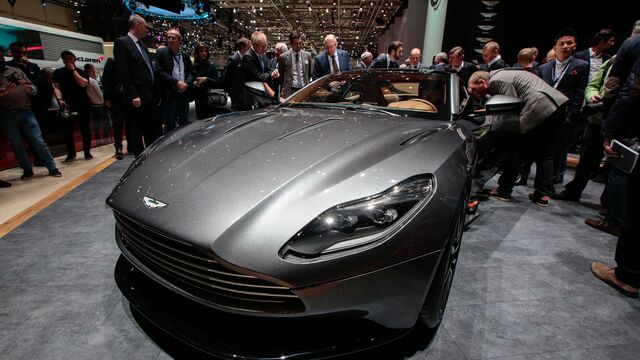 Aston Martin Lagonda's brand new 12-cylinder grand tourer looks a lot like Aston Martin's old 12-cylinder grand tourer, but three key differences make the DB11 a radical change for the company—and for purists:

Turbocharged Engine
For starters, the all-new, 5.2-liter engine, designed in-house and not in collaboration with Daimler AG, is blown by a pair of turbochargers. This is the first time in the Gaydon, England-based manufacturer's history that a car will leave the factory powered by anything other than a naturally aspirated engine.

No Manual Transmission
For another thing, no manual transmission is offered with the DB11. Buyers instead will be able to row through the eight gears with paddle shifters. This is easy to understand, as only 2 percent of those who bought the DB9 (the last GT Aston sold; the DB10 was reserved only for use of Her Majesty's Secret Service) chose a stick shift.

Electronic Handbrake
Third, the new DB11 will be the first to lack Aston's signature left-side handbrake, which has confused parking garage attendants for generations. The traditional handbrake, which could be released only by pulling the lever higher and depressing the button while engaged, has been replaced by an electronic switch. 







Before it's here, it's on the Bloomberg Terminal.
LEARN MORE