Al-Qaeda Attacks in Somalia Mount as Leaders Urge Troop Support
by
Amisom-contributing nations call for troops deployment in Gedo

African nations concerned by EU decision to cut Amisom funding
Al-Qaeda-linked militants in Somalia claimed responsibility for attacks that killed at least 40 people over the weekend as African leaders called for increased international backing for multinational forces fighting the insurgents.
Two bombings in the southern town of Baidoa on Sunday killed 25 people and injured another 48, police and health officials said. Blasts and gun attacks in the capital, Mogadishu, on Feb. 26 left 15 people dead. Al-Shabaab, the Islamist-militant group affiliated with al-Qaeda, said it carried out the latest attacks.
African leaders who gathered in Djibouti on Sunday said the United Nations and other international bodies should intensify their support of the African Union Mission in Somalia, known as Amisom, to "significantly degrade the growing threats posed by al-Shabaab." The European Union earlier this month reduced it's financial support to Amisom troop allowances by 20 percent, citing financial constraints.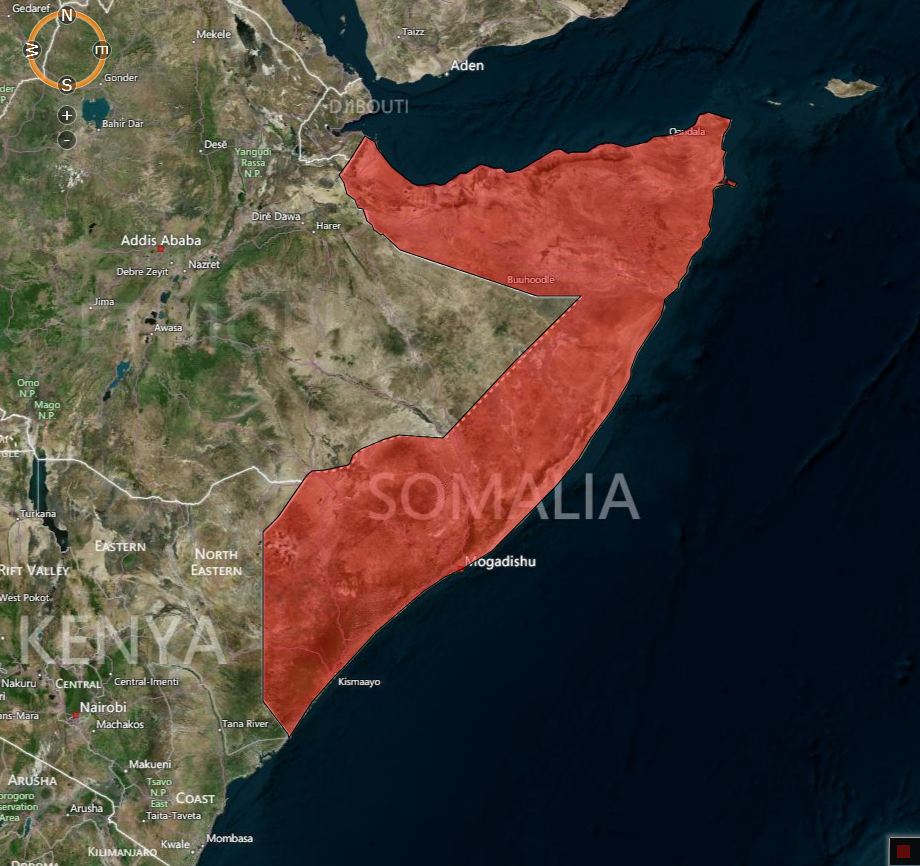 Unless the UN provides the force in Somalia with similar support that it does to other peacekeeping missions, "the AU would have to reconsider the Amisom mission," the leaders said in a statement issued after a meeting of seven states that contribute security forces to Amisom.
Twelve military helicopters authorized by the UN Security Council in 2012 have yet to be deployed, according to a statement issued by the Kenyan presidency on Feb. 28.
Blood, Flesh
"Whereas the continent is footing the bill of stabilizing Somalia by blood and flesh, it is disheartening that the international community is even contemplating to reduce support to Amisom," Kenyan President Uhuru Kenyatta said in the statement.
Kenya, which contributes soldiers to the Amisom mission, has faced a series of attacks on its soil by al-Shabaab, including an assault on Garissa University near the Somali border last year in which at least 147 people died. The insurgents also claimed responsibility for an attack on a Kenyan military base in Somalia last month in which it said at least 100 soldiers dead. Kenya's government hasn't given a death toll.
Before it's here, it's on the Bloomberg Terminal.
LEARN MORE