Gameloft Board Rejects Vivendi's Takeover Offer as Too Low
Phil Serafino
Guillemot family to fight Vivendi's Bollore for control

Stock trading above bid, signaling traders expect raised offer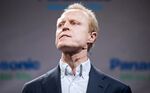 Gameloft SE's founding Guillemot family rejected a hostile takeover offer from Vivendi SA and its chairman, Vincent Bollore, setting the stage for a protracted takeover battle for the French maker of mobile games.
The offer doesn't "reflect Gameloft's intrinsic valuation and future prospects" and lacks business rationale, Paris-based Gameloft said in a statement Monday. The comments are Gameloft's first response to the bid announced Feb. 18 that values the target at 513 million euros ($562 million). The Guillemot family owns more than 28 percent of the voting rights in Gameloft.
The clash with Bollore, a billionaire and activist investor who has led Vivendi since 2014, has been building for months. Bollore began buying stock in Gameloft and its sister company, Ubisoft Entertainment SA, without bothering to open discussions with Yves Guillemot and his brothers, who run both companies. Having rejected the offer as too low, the Guillemots must now convince investors they can improve performance at Ubisoft and Gameloft, according to Neil Campling, an analyst with Aviate Global LLP.
"To remain independent and get shareholder support, the companies need to deliver operational leverage and returns in the manner gold-standard industry leader Activision has," Campling said in a note. "They need to, fast, to avoid Bollore being able to absorb the gaming companies into his mammoth media conglomerate."

Vivendi, which has acquired about 30 percent of Gameloft's stock since October, plans to begin a tender offer at 6 euros a share for the remaining shares. Gameloft's shares jumped above the bid price, a sign that traders expect Vivendi to have to pay more to win over shareholders. The stock was unchanged at 6.81 euros at 9:41 a.m. in Paris.
Vivendi said when it began investing in Gameloft late last year that it didn't rule out a takeover should attempts to collaborate with the game developer fail. Vivendi also bought 15 percent of the larger Ubisoft, the creator of Assassin's Creed. Yves Guillemot, who with his brothers founded both Ubisoft and Gameloft, criticized Bollore for only reaching out to discuss a collaboration after Vivendi began buying stock.
Vivendi's offer lacks industrial logic because none of Vivendi's businesses -- which is mainly active in pay-TV and music industries -- can bring attractive synergies to Gameloft, the game maker said. Gameloft also said the hostile nature of Vivendi's bid means a deal would have an adverse impact on its staff, creative teams and management, who value the company's independence.
"Gameloft has all the necessary assets developed since its inception to deliver its industrial plan, which aims at taking advantage of the growth of the mobile video games industry and in particular the substantial growth of the programmatic mobile advertising market," the company said.
Vivendi representatives didn't immediately return calls seeking comment. 
Before it's here, it's on the Bloomberg Terminal.
LEARN MORE