Frontier Funds to Pour Money Into Vietnam Shares on Growth
by
Vietnam stock index was only gainer in Southeast Asia in 2015

Stocks trade near the lowest valuations since January 2013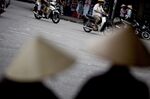 Frontier-market equity funds from Sweden to Hong Kong are ready to buy more Vietnamese stocks, attracted by cheap valuations and the fastest economic growth in almost a decade.
Coeli Asset Management and Asia Frontier Capital say they plan to add to their equity holdings this year as record-high foreign direct investments and the nation's free-trade agreements help boost economic growth. Tundra Fonder says it wants to buy consumer, industrial and construction companies.
Vietnam's VN Index is priced at 1.68 times net assets, near a three-year low, after the gauge almost entered a bear market in January as rising U.S. interest rates and a selloff in emerging markets sparked outflows. The government's growth target of 6.7 percent in 2016 will be among the world's fastest, girded by rising domestic demand and foreign investment. HSBC Holdings Plc is bullish on Vietnam as attractive valuations and its economic resilience makes it a "rare bright spot," according to a report on Feb. 22.

"We will continue to allocate additional capital to the market; we like the consumption theme which benefits from the significant wage uplift as workers migrate from local factories to FDI-related businesses," James Bannan, a portfolio manager at Coeli in Malmo, Sweden, wrote by e-mail. "We remain very positive on Vietnam's prospect."
Bannan, who boosted his holdings in 2015 when the VN Index rallied 6.1 percent, has 14 percent of funds focused on Vietnam, one of his largest allocations. His investments there returned 27 percent in dollar terms last year, he said. The benchmark gauge fell 1.2 percent at the 3 p.m. local-time close on Monday.
Hong Kong-based Andreas Vogelsanger, chief executive officer of Asia Frontier Capital's AFC Vietnam Fund, which has risen more than 40 percent since its inception two years ago, said Vietnam's trade pacts and inflows of foreign investments are key reasons why the country will outperform Asian markets. 
Shamoon Tariq, a Stockholm-based money manager at Tundra, said consumer spending and structural reforms will underpin Vietnam's economic turnaround. Vietnam Dairy Products JSC, country's biggest company, has rallied 13 percent in the past month. Petro Capital & Infrastructure Investment JSC , a builder, has jumped 36 percent.
Political Transition
Vietnamese shares have risen 8.5 percent from this year's low on Jan. 21, approaching its 100-day moving average. The rally comes even as reformist Prime Minister Nguyen Tan Dung lost his bid to become Communist Party chief in January in a political transition that takes place once every five years. The shift fueled initial concern as to whether the new leadership will accelerate Dung's efforts to reform bloated state-owned enterprises and open the country to foreign investors.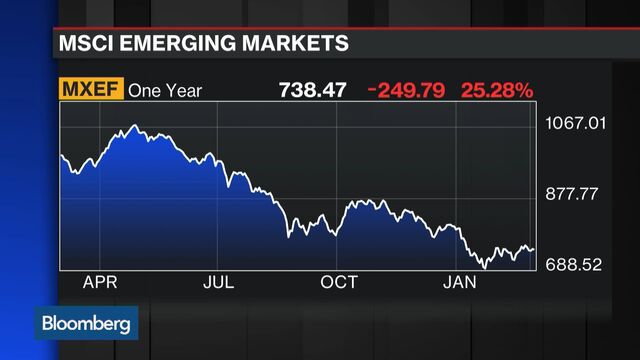 General Secretary Nguyen Phu Trong was re-elected to the position for a second term while Deputy Prime Minister Nguyen Xuan Phuc was nominated to replace premier Dung when his term ends in July. Le Hoai Trung, Deputy Foreign Minister, said Jan. 28 the reforms have brought about significant results and Vietnam "would go forward with it."
"Any political instability is obviously negative for markets, but we tend not to invest in companies or industries that are overly exposed to changes in government," said Bannan. "We are not too concerned about the outcome given the historically consensual approach to decision-making."
Currency Weakness
Thang Uong, who oversees $530 million as portfolio manager at Manulife Asset Management (Vietnam) Co. and favors logistics companies and consumer stocks, said inflation risks and more weakness in Vietnam's currency "will deter investors." The State Bank of Vietnam weakened the dong three times in 2015 to spur exports after China depreciated the yuan, dragging Asian exchange rates lower.
Disbursed foreign investment surged to a record $14.5 billion last year, while pledged foreign investment climbed 12.5 percent, government data show. Vietnam signed a free-trade pact with South Korea in May, while the country and the European Union approved a new free trade agreement in December. The communist party will also discuss the Trans-Pacific Partnership pact this year. The trade agreement was signed earlier this month by 12 Pacific-rim nations to cut barriers on items ranging from cars to rice.
"Vietnam has concluded by far the most free trade agreements in the region and is therefore uniquely positioned, especially in being one of the lowest manufacturing cost countries in the world," said Vogelsanger. "We expect the Vietnamese stock market to continue to outperform the emerging and Asian markets and to see further asset inflows into our AFC Vietnam Fund."
Before it's here, it's on the Bloomberg Terminal.
LEARN MORE