Buffett Resumes Praise of Railroad, Defends Record on Home Loans
by , , and
BNSF's Rose boosted spending to add routes, buy new equipment

Billionaire also defends Clayton Homes amid lending scrutiny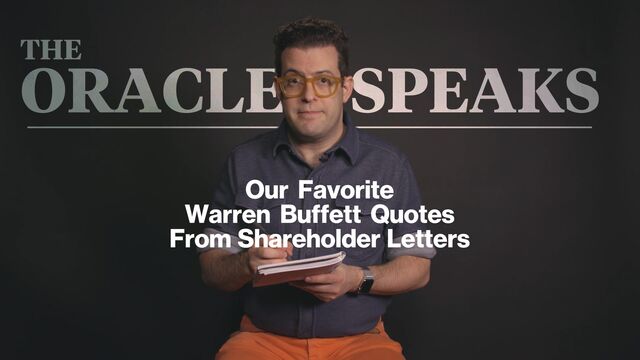 Warren Buffett wants shareholders to know that the leaders at two units of his Berkshire Hathaway Inc. are in his good graces after coming under scrutiny.
In a letter to investors posted online Saturday, the billionaire defended the Clayton Homes business, which was the subject of an investigative news series last year for its lending practices. And Buffett praised the managers at BNSF railroad for overcoming service delays a year after he called out how the operation fell short.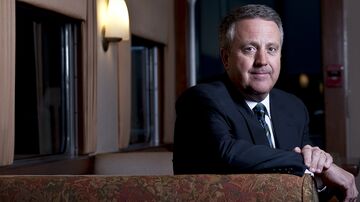 "Matt Rose and Carl Ice, the managers of BNSF, have my thanks and deserve yours," Buffett said in the letter. "After a poor performance in 2014, our BNSF railroad dramatically improved its service."
Rose, BNSF's 56-year-old executive chairman, is among the most prominent managers at Berkshire and was hailed by name by Buffett for several years in annual letters, until 2015. The omission was especially striking because Berkshire Vice Chairman Charles Munger wrote that year of his admiration for Greg Abel of the energy unit and reinsurance dealmaker Ajit Jain, calling them "world-class" executives.
Valuable for a Century
Buffett's letters are parsed by investors for clues about possible succession. Last year's document, which celebrated his half century of running Berkshire, laid out advice for the company's next CEO, without saying who it will be. While Saturday's letter included another shout-out to Jain, Buffett focused on Berkshire's results, some political views and capital-deployment plans, rather than succession.
BNSF is the largest unit at Berkshire and has been cited by Buffett, 85, as an asset that will be valuable for a century because it transports industrial equipment, consumer goods and agricultural products across the U.S. West. The unit contributed $4.25 billion of earnings in 2015, an increase of almost 10 percent from a year earlier.
Results slumped in the fourth quarter, however, pressured partly by lower demand for coal. Volumes may fall this year as low fuel prices limit shipments of petroleum products and material used for extracting oil, Berkshire said.
Capital Expenditures
Ice, the railroad's chief executive officer, said last month that BNSF plans to reduce capital expenditures for the first time in six years as the industry seeks to rein in costs amid a freight slump. The carrier intends to spend $4.3 billion this year, compared with about $5.8 billion in 2015 when the company added express routes and purchased equipment to end delays that were driven by rising volumes and poor weather.
Buffett also praised Clayton, which makes mobile homes and issues mortgages to its customers. U.S. lawmakers have called for a federal probe of the operation after the Seattle Times and BuzzFeed News reported in December that the business charged minority borrowers higher interest rates on average than whites.
"Scrutiny has certainly extended to Clayton, whose mortgage practices have been continuously reviewed and examined," he said. "During the past two years, various federal and state authorities (from 25 states) examined and reviewed Clayton and its mortgages on 65 occasions. The result? Our total fines during this period were $38,200 and our refunds to customers $704,678."
Before it's here, it's on the Bloomberg Terminal.
LEARN MORE