The Most Important Passages From Apple's Challenge to the FBI
"GovtOS" may make us all part of a police state, and other stark warnings from Apple.
By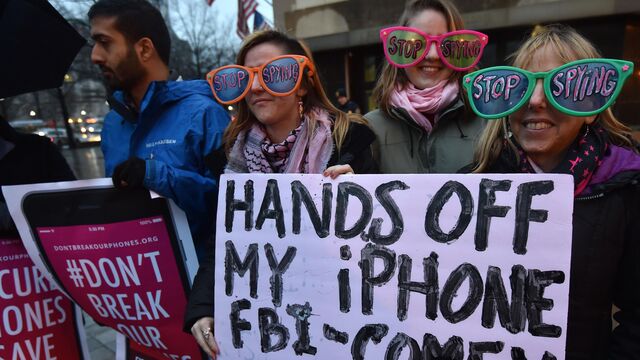 GovtOS. That's what Apple Inc. calls the newest product in its pipeline. It's not the brainchild of the gadget masters in Cupertino but rather an iPhone operating system conceived by some buttoned-down folks in Washington, D.C. Unlike the latest iPhone or iPad, it wasn't revealed on a stage before thousands of the faithful. Instead, it was unveiled in a stark response to the Obama administration's attempt to force the computer maker to assist in a terrorism probe. And, Apple has warned, it may someday lead to every American being made an unwilling assistant to law enforcement.