business
Germany Opposes Any G-20 Fiscal Stimulus; Focuses on Reform
By
Schauble's stance sets up potential for conflict at G-20

Says cheap oil prices are already a `huge' boost to demand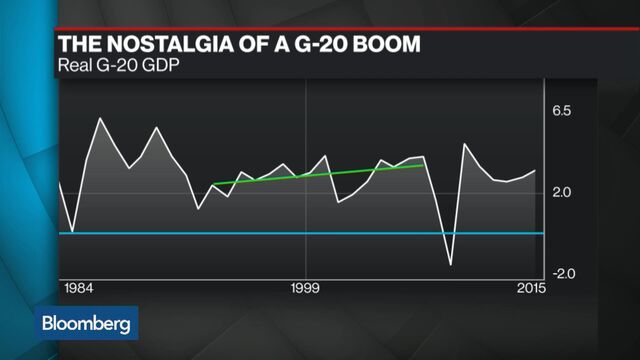 Germany's finance minister opposed any fiscal stimulus plan from the Group of 20, whose top economic officials gather Friday, and instead sought to focus on structural reforms to strengthen national growth rates.
Wolfgang Schaeuble, speaking hours before meeting with his counterparts from the G-20 developed and emerging markets, also said that the space for monetary policy has been exhausted. He warned that using debt to fund growth just leads to "zombifying" economies.
"Talking about further stimulus just distracts from the real tasks at hand," Schaeuble said at a conference in Shanghai. German policy makers "do not agree on a G-20 fiscal stimulus package, as some argue in case outlook risks materialize."
Schaeuble's stance potentially puts him in conflict with other G-20 members. Treasury Secretary Jacob J. Lew said in an interview before heading to Shanghai that the U.S. wants a more serious commitment from other G-20 nations to use monetary policy, fiscal measures and structural reforms to stoke demand. China's finance chief said that his nation for its part will be expanding its fiscal deficit.
The German finance minister said that the slide in oil prices has already offered a "huge" stimulus for demand. He also said that expansive fiscal policies could lay the groundwork for a future crisis.
Before it's here, it's on the Bloomberg Terminal.
LEARN MORE