First Word Asia: How to Respond to a Weakening Global Outlook
Bloomberg News
Feb. 25, 2016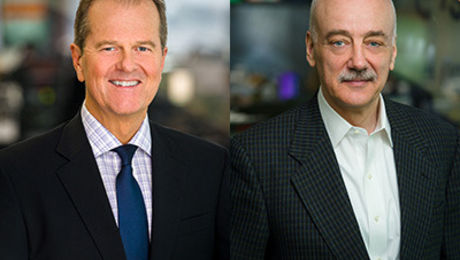 How should policy makers respond to a weakening global outlook?
A top Chinese finance official says fiscal stimulus should be used to boost global growth. The comments come as finance officials from the world's 20 biggest economies gather in Shanghai. Vice Finance Minister Zhu Guangyao says countries cannot just rely on monetary stimulus to lift demand.
On First Word Asia, Bloomberg's Doug Krizner and Bryan Curtis talked about China, oil and the G20 with Dick Bove, VP of equity research at Rafferty Capital Markets; Paul Krake, founder of View From The Peak; and Tom Murphy, managing partner at Family Office Research & Management.
First Word Asia on Bloomberg Radio: Breaking economic, business and market news as it happens around the globe, with a special focus on Asia.
 ←Listen to previous clip               Listen to next clip→
Before it's here, it's on the Bloomberg Terminal.
LEARN MORE