China Tries to Tackle Its Commodities Crisis
The steel industry suffers from a severe glut—but will resist cuts.
By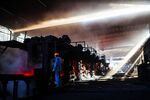 China has had an overcapacity problem in its aluminum, chemical, cement, and steel industries for years. Now it's reaching crisis levels. "The situation has gone so dramatically bad that action has to happen very soon," said Jörg Wuttke, president of the European Union Chamber of Commerce in China, at a press conference in Beijing on Feb. 22, where a chamber report on excess capacity was released. That report's conclusion: "The Chinese government's current role in the economy is part of the problem," while overcapacity has become "an impediment to the party's reform agenda."
Many of the unneeded mills, smelters, and plants were built or expanded after China's policymakers unleashed cheap credit during the global financial crisis in 2009. The situation in steel is especially dire. China produces more than double the steel of Japan, India, the U.S., and Russia—the four next-largest producers—combined, according to the European Union Chamber of Commerce. That's causing trade frictions as China cuts prices. On Feb. 12 the EU announced it would charge antidumping duties of as much as 26.2 percent on imports of Chinese non-stainless steel.
Steel mills are running at about 70 percent capacity, well below the 80 percent needed to make the operations profitable. Roughly half of China's 500 or so steel producers lost money last year as prices fell about 30 percent, according to Fitch Ratings. Even so, capacity reached 1.17 billion tons, up from 1.15 billion tons the year before.
With about one-quarter of China's steel production coming from Beijing's neighboring province of Hebei, excess production is a major contributor to the capital's smoggy skies. And with average steel prices likely to fall an additional 10 percent in 2016, fears of spiraling bad debts are growing. A survey released in January by the China Banking Association and consulting firm PwC China found that more than four-fifths of Chinese banks see a heightened risk that loans to industries with overcapacity may sour.
In December, Premier Li Keqiang warned that money-losing industrial "zombie companies" are wasting scarce resources and must be shuttered. In February, China's State Council announced plans to eliminate up to 150 million tons of steel production in five years and said regulations will be loosened to speed up mergers and acquisitions in steel and other industries. China will "actively and steadily push forward industry and resolve excess capacity and inventory," the People's Bank of China said on Feb. 16 after a meeting with the National Development and Reform Commission, the banking regulatory commission, and other agencies.
The government may find it hard to achieve that goal. The steel industry will lose as many as 400,000 jobs as excess production is shuttered, Li Xinchuang, head of the China Metallurgical Industry Planning and Research Institute, predicted in January. Hebei and the industrial northeastern provinces of Heilongjiang, Jilin, and Liaoning, home to much of China's steel production, don't have lots of job-creating companies to absorb unemployed steelworkers. "They are concerned about the possibility of social unrest with workers' layoffs," says Peter Markey, Shanghai-based China and Mongolia mining and metals leader at consultants Ernst & Young. "As you can see around the world, steelworkers are pretty feisty people when it comes to protests."
Provincial and city governments, which control the local branches of China's state-owned banks, are likely to resist the mandate to downsize. Officials are often promoted based on the economic performance of their regions. And cities rely on local companies for much of their tax revenue. The central government "will really have to push hard" to make a dent in excess production, says May Zhong of Standard & Poor's Ratings Services. "Reducing overcapacity will take time because of pushback."
While central government officials claim 90 million tons of steel production capacity was shut down for good over the past five years, that figure doesn't count newly built mills, says Sebastian Lewis, Shanghai-based editorial director for China at Platts, the commodities research firm. And steelmakers have developed elaborate strategies to avoid Beijing's orders. Common ploys include turning off one blast furnace while increasing production in the remaining ones, or temporarily idling a facility and claiming the shutdown is permanent. How many real closings there will be "is always unclear," says Lewis. "It is really hard to get a sense of when capacity really is being retired."
The bottom line: Steelmaking capacity in China keeps rising despite government pledges to cut production and end easy credit.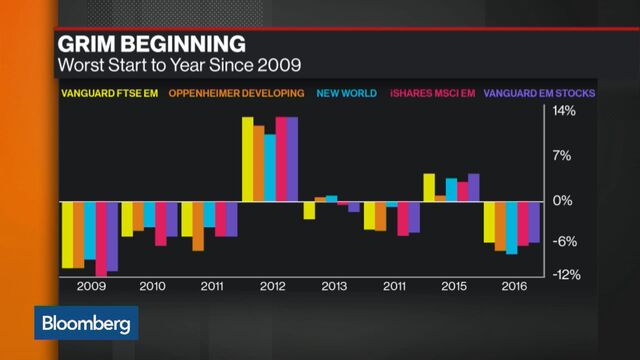 Before it's here, it's on the Bloomberg Terminal.
LEARN MORE