Verizon Sides With Apple in Rejecting Backdoor for Phones
by
Largest wireless carrier calls for Congress to address issue

Terrorist in December attack in California had an iPhone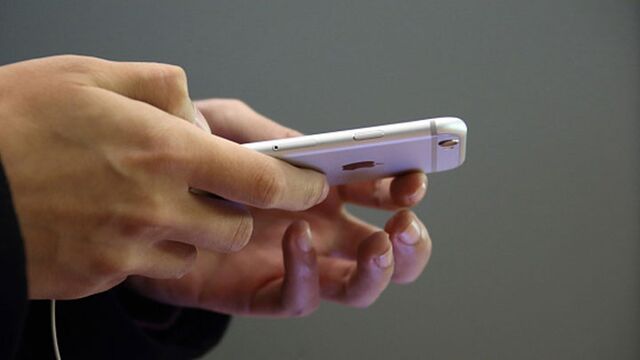 Verizon Communications Inc., the largest U.S. wireless-service provider, sided with Apple Inc. in a dispute with the U.S. government and said it supports encryption of mobile phones to protect customer privacy over the needs for law enforcement access to user information.
"Verizon is committed to protecting customer privacy and one of the tools for protecting that privacy is encryption," Lowell McAdam, chairman and chief executive officer of Verizon, said Wednesday in a statement. "We support the availability of strong encryption with no back doors. The case with Apple presents unique issues that should be addressed by Congress, not on an ad hoc basis."
One of two Islamic terrorists who killed 14 and wounded 22 in San Bernardino, California, in December used an iPhone that was on Verizon's network, according to the government. The U.S. Justice Department is asking a federal judge to force Apple to provide tools to unlock the handset used by Syed Rizwan Farook, one of the two attackers.
The case centers on whether the government can force Apple to write software that compromises a key security feature of its iOS mobile operating system. While Apple argues this could lead to further cases in which governments or hackers could intercept user messages, the U.S. argues this is a one-time request to aid a key terrorist investigation.
In an interview airing on ABC News Wednesday, Apple CEO Tim Cook said helping the U.S. government unlock an iPhone used by a terrorist would be "bad for America" because it could expose other users to "incredible vulnerabilities." 
Cook said that while public safety is important, complying with a court order to assist the FBI would set a precedent that would offend many Americans.
Reuters reported on Verizon's position earlier Wednesday.
Verizon, which as a phone provider is governed by different privacy laws, regularly responds to law enforcement demands for customer data. The company received 65,663 subpoenas, including 567 wiretap orders, in the second half of 2015 alone, according to its biannual transparency report. The company also received fewer than 500 National Security Letters from the FBI requesting information on customers associated with fewer than 1,000 identifying details such as phone numbers.
Before it's here, it's on the Bloomberg Terminal.
LEARN MORE