There's Reason to Be Excited About the U.S. Housing Market
Momentum builds again after return to a post-recession pace.
By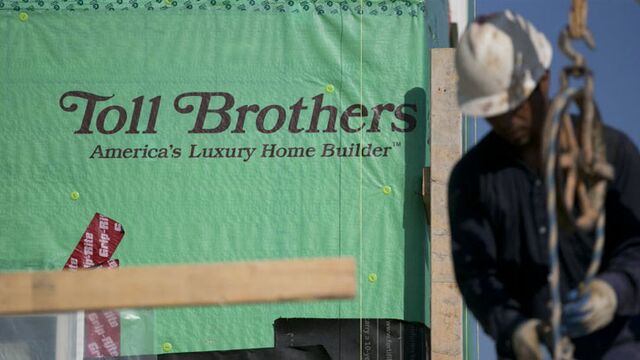 Economic data and corporate earnings reports released on Tuesday make it easy to remember why the housing market is expected to be one of the U.S. economy's bright spots for years to come.
Home Depot Inc. and Toll Brothers Inc. reported their calendar fourth-quarter 2015 results before the market opened, both exceeding analyst estimates on the top and bottom lines. Douglas Yearley, chief executive officer of Toll Brothers, said a dearth of labor crimped the luxury-home giant's operations by extending build times, a sign of strong activity in the sector. During an interview on Bloomberg TV, Yearley noted that he didn't see any recessionary conditions in the U.S. but cautioned that volatility in financial markets was beginning to weigh on deals.

A larger-than-expected decline in new home purchases last month, tied to a drop in contract signings in the western U.S., was seen as a return to a steadier post-recession pace. Persistent job creation, signs of bigger wage growth and cheap borrowing costs are buoying sales and helping alleviate the weakness in factory output tied to sluggish global demand.
"There's no question that some buyers have been a bit hesitant as they watch what's going on in the global markets," Yearley said. "There's a real disconnect right now between the housing market—and our particular business, which is the luxury housing market—and the broader markets."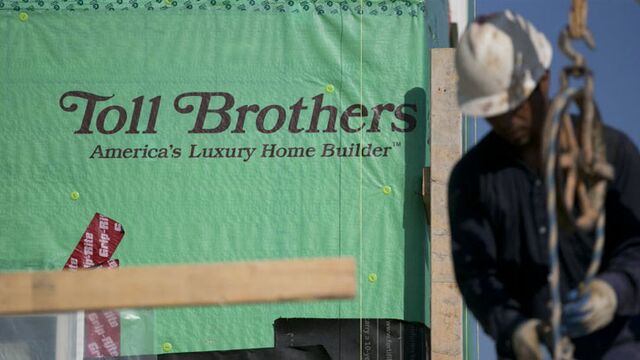 While the downdraft in equity prices won't make Americans feel any richer, home price appreciation should help cushion the blow.
The S&P/Case-Shiller Home Price Index rose 5.74 percent year-over-year in December, with metropolitan areas that include Portland, Ore. and Denver up by double digits on an annual basis. Analysts at Bespoke Investment Group observed that strength in home prices isn't concentrated in coastal cities. For example, home prices across the country are rising at a faster clip than New York City.
"After soaring relative to the rest of the country in the 2000s and during the housing crash, New York housing is back to the previous relative price level we saw in about 2000," wrote Bespoke. Borrowing from a certain Republican presidential candidate, the analysts concluded that, "In a certain sense, home price appreciation outside major cities is 'making middle America great again.'"

Meanwhile, existing home sales for January inched up to a seasonally adjusted annualized rate of 5.47-million, a tick shy of the July 2015 post-recession peak.
"Home sales are at cycle highs, but the market still seems mainly to be dominated by supply constraints," said Johnny Bo Jakobsen, chief analyst at Nordea Markets. "Thus, at the current sales pace, it would take only four months to clear the supply of homes on the markets. This suggests that home prices generally still continue to rise at a solid pace."
Guillermo Roditi Dominguez, portfolio manager at New River Investments, pointed out that the plethora of activities that tend to accompany home sales (such as appraisals, renovations, new furnishings, and moving costs) provide a significantly positive economic impulse.
Home Depot is certainly one of the beneficiaries of those ripple effects. The home improvement giant extended its stretch of same-store sales increases to a whopping 19 consecutive quarters, raised its dividend by 17 percent, and guided for revenue growth of as much as 6 percent. Carol Tome, the retailer's finance chief, was less worried than Toll Brothers about this year's market roller-coaster ride, saying on a conference call that she hasn't seen any evidence of a negative wealth effect to date.
According to her boss, Home Depot CEO Craig Menear, the cyclical and structural stars continue to align for the company's U.S. business.
"Turning to the macro environment, while 2016 consensus U.S. [gross domestic product] growth projections have moderated, we continue to see positive signs in the housing data, with home price appreciation, housing turnover, and household formation being the key drivers of growth for our business," he said.