South Africa Cuts Borrowing as Debt Ratio Climbs Above 50%
by
Domestic bond sales to fall in each of next three years

National Treasury wants debt to stabilize, Moahloli says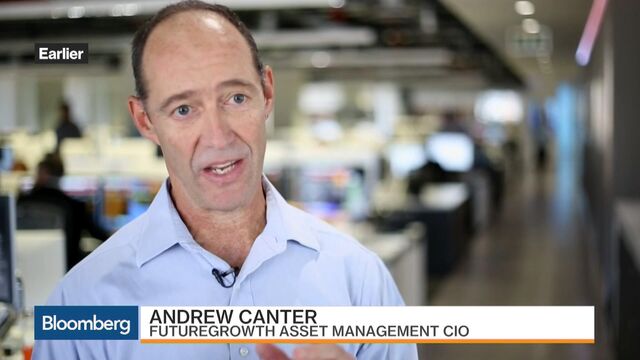 South Africa plans to reduce borrowing to the lowest level since 2012 as a weakening rand and slowing economy pushes government debt to more than 50 percent of gross domestic product.
Domestic bond sales will fall in each of the next three fiscal years, even as debt ratios rise higher than previously projected, the National Treasury said in its annual Budget Review on Wednesday.
Moody's Investors Service and Standard & Poor's cited rising debt levels as a key risk when they cut the nation's credit-rating outlook to negative in December. S&P rates South African debt at BBB-, one level above junk.
"We know there are certain levels that people say the rating agencies look at, but we don't target a level for debt," Tshepiso Moahloli, chief director of liability management in the Treasury, said in an interview. "We want debt to stabilize, and you do see that stabilization. It may be slow but it is happening."
Downgrade Risk
Gross government debt is set to climb to 50.5 percent of GDP in the year through March from 46.8 percent in the previous 12 months, and reach 50.9 percent next year. The ratio is forecast to stabilize at 50.5 percent in 2018-19, compared with October's forecast of 49.4 percent.
A downgrade would boost borrowing costs at a time when the prospect of more interest-rate increases in the U.S. is drawing money away from emerging markets, the Treasury said.
Other details related to borrowing include:
* The net borrowing requirement -- the amount needed to fund the budget deficit -- will fall to 156.3 billion rand ($10.3 billion) in the next fiscal year, from 172.8 billion rand. The borrowing requirement will be 151.3 billion rand in 2018-19.
* Domestic-bond sales are forecast to drop to 174 billion rand in the next fiscal year from 175 billion this year, while redemptions increase. The government will offer 165.5 billion rand of the securities the following year and 160.5 billion rand in 2018-19, the Treasury said.
* Issuance will be concentrated in longer maturities and fixed-rate bonds, with the proportion of inflation-linked bonds falling to 20 percent, from 23 percent this year. Treasury-bill sales jump to 25 billion rand next year from 7.6 billion.
* The government plans to raise $1 billion in international markets before the end of March, if market conditions allow
* The rand's decline against the dollar over the past year added 45 billion rand to the value of foreign debt, pushing the ratio of international debt to 5.7 percent of GDP from 4.2 percent a year earlier. Foreign securities now make up 11.3 percent of total debt, up from 9.3 percent a year ago.
* Foreign ownership of rand bonds fell to 32.4 percent in 2015, the lowest since 2011, from 36 percent, the Treasury said.
Before it's here, it's on the Bloomberg Terminal.
LEARN MORE