U.S. Stocks Rise as Energy, Tech Shares Pace Late-Day Turnaround
by and
Crude-oil rebound inspires rally after banks led early drop

Nasdaq Composite shakes off 1.7% drop to advance 0.9%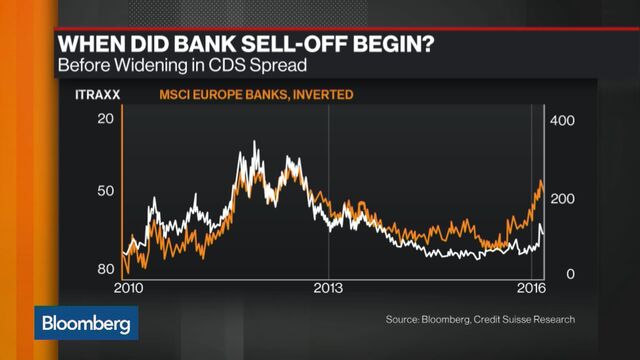 Technology and commodity companies paced a rebound in U.S. stocks, with a turnaround in crude-oil prices sparking broader buying that erased declines of as much as 1.7 percent in benchmark indexes.
The Nasdaq Composite Index rallied 0.9 percent to 4,542.61 at 4 p.m. in New York, boosted by gains in Apple Inc. and Facebook Inc. The Russell 2000 Index surged 1 percent after an early 1.5 percent slide. The Standard & Poor's 500 Index added 0.4 percent to 1,929.80, after the gauge lost as much as 1.6 percent. The Dow Jones Industrial Average climbed 53.21 points, or 0.3 percent, to 16,484.99. About 8.2 billion shares traded hands on U.S. exchanges, in line with the three-month average.
"Oil turned positive and that helped accelerate a move higher for equities," said Kevin Kelly, the New York-based chief investment officer at Recon Capital Partners. "I think everybody's trying to get a firm footing on where this market's going to trade. Volatility keeps going up and down, same with intraday moves in the market, it's really something that's not new."
West Texas Intermediate crude futures erased a 4 percent drop, eventually settling 0.9 percent higher, to help instigate the comeback in equities. Today was the second time this year that the S&P 500 erased an intraday loss of more than 1.5 percent. After such a reversal occurred on Feb. 3, the index fell 3.2 percent over the following week.
Early on today, it looked as if equities were headed for a second steep selloff at the beckoning of crude. A recent rebound in U.S. stocks had faltered Tuesday as global-growth concerns resurfaced, after the S&P 500 had cut its 2016 declines by more than half over six sessions.

Wednesday's gains helped the S&P 500 cut its February decline to 0.5 percent from as much as 6.7 percent on Feb. 11. The index is still heading for a third straight monthly drop which would be the longest stretch in more than four years. Concern that China's slowdown will hurt global growth, and that lenders will suffer as some energy producers struggle to stay solvent amid low oil prices, has weighed on equities this year, dragging the U.S. benchmark 9.4 percent below its all-time high reached last May.
Equity strategists at Goldman Sachs Group Inc. said in a note yesterday the recent bounce reflects positioning and short covering rather than greater confidence in fundamentals. While valuations have fallen, they still remain relatively high by historical comparisons and would need to be cheaper for stocks to move meaningfully higher, the strategists wrote.
In a more bullish view, Canaccord Genuity Inc. equity strategist Tony Dwyer reiterated his S&P 500 target of 2,175 by the end of 2016. "We remain overweight Financials, Info Tech and Consumer Discretionary sectors, and would underweight Utilities and Telecom Services," Dwyer wrote in a note to clients. "Although we fully expect some further tumultuous activity over the coming few days/weeks, we continue to emphasize the intermediate-term opportunity rather than near-term risk from current levels."
Data Watch
Investors are keeping watch on economic data for signs that slowing abroad, particularly in China, is seeping into the U.S. A report today showed purchases of new homes dropped more than forecast in January as contract signings slumped in the western U.S. by the most since May 2010.
"The big question is whether the U.S. economy is going into a recession and the jury is still out on that, in my view," said Charlie Bilello, director of research at New York-based Pension Partners. "The fact that that question is out there is going to lead to continued volatility and volatility's going to be on the upside and on the downside."
VIX Slips
The Chicago Board Options Exchange Volatility Index fell 1.2 percent Wednesday to 20.72, reversing a 9 percent morning jump. The measure of market turbulence known as the VIX yesterday halted six days of declines, the longest since November.
Nine of the S&P 500's 10 main groups advanced, with raw-materials, energy and technology shares rising at least 0.8 percent after wiping out declines of more than 1.4 percent. Financial shares slipped 0.2 percent as banks fell for a second day.
Owens-Illinois Inc. and Sealed Air Corp. rallied more than 3.3 percent to lead gains among raw-materials companies. Alcoa Inc. bounced 2.7 percent after losing 4.3 percent yesterday and as much as 3.3 percent this morning.
Energy Rebound
A midday reversal in oil prices helped to stabilize energy stocks. Chesapeake Energy Corp. surged 23 percent, the most in seven years, on a pledge to lower its debt load. Refiners Valero Energy Corp. and Tesoro Corp. gained more than 4.5 percent after a report showed gasoline supplies fell. Transocean Ltd. lost 4 percent to its lowest level ever after the company got an early termination from Esso Exploration Angola Limited for a drilling contract.
Apple, Facebook and Intel Corp. advanced at least 1.3 percent to help push the tech group higher. Semiconductors were the strongest performers, led by First Solar Inc.'s rally, while Microchip Technology Inc. added 3.4 percent.
Zions Bancorporation and Regions Financial Corp. were the biggest losers among lenders in the benchmark, falling at least 1.9 percent. Zions capped its biggest two-day drop this year. Wells Fargo & Co. slipped 1 percent.
Ford, GM
Auto stocks, which rallied 10 percent in the six sessions through Monday, fell for a second day. Ford Motor Co. declined 2.7 percent while General Motors Co. decreased 1.8 percent. Morgan Stanley analyst Adam Jonas said in a note their profits are more at risk in a recession than the automakers have estimated.
Better-than-expected earnings buoyed shares of several companies. Target Corp. surged 4 percent, to its highest level since November, while First Solar added 12 percent, the most since August, after the company posted profit that doubled analysts' expectations.
With the earnings season wrapping up, about three-quarters of S&P 500 firms have exceeded profit projections, while less than half topped sales forecasts. Analysts estimate earnings at S&P 500 companies fell 4.2 percent in the fourth quarter, compared with Jan. 15 predictions for a 7 percent slump.
Before it's here, it's on the Bloomberg Terminal.
LEARN MORE