Onex Plans New Credit Unit on Scale of $10 Billion Loan Platform
by
Toronto-based private equity firm will launch platform in Q2

New credit platform aims to be size of current CLO portfolio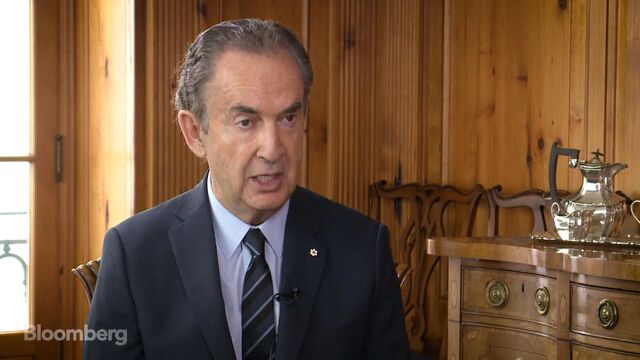 Onex Corp., Canada's largest buyout firm, is laying the groundwork on a new credit platform it hopes will eventually reach the size of its collateralized loan obligation business, Chief Executive Officer Gerry Schwartz said.
Schwartz said the new credit business has the potential to reach the scale of Onex's CLO platform that's targeting $10 billion in assets under management by the end of next year.
"We have another credit business that we're going to launch soon and when we do I'll tell you about it," Schwartz said in an interview with Bloomberg TV Canada's Amanda Lang, to be aired Wednesday at 6 p.m. Toronto time.  "I think it's going to do very well. It's one that will become, I hope, sizable."
The new platform is said to be a direct lending credit fund and is expected to be launched in the second quarter, according to a person familiar with the matter.
In October, Onex completed its 10th CLO offering for $512 million. The firm said the following month the credit market had essentially shut down after that as the collapse in energy prices and concerns about global growth pummeled high-yield credit markets.
CLOs pool high-yield corporate loans and slice them into securities of varying risk and return, typically from AAA ratings down to BB.
Onex's credit portfolio had roughly $6.6 billion in assets under management as of Sept. 30, among total assets of $22 billion at the Toronto-based firm.
Before it's here, it's on the Bloomberg Terminal.
LEARN MORE