Brexit Would Threaten Two Key Pillars of Health-Care Industry
By
Drugs regulation and new unified patent system at risk

55 healthcare executives sign letter opposing exit from EU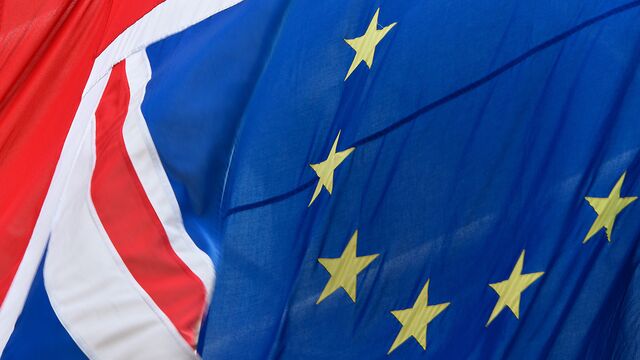 Britain leaving the European Union would threaten key pillars that underpin the health-care sector, one of the engines of the U.K. economy, a trade group warned in a letter endorsed by 55 industry executives.
London is home to the European Medicines Agency, the region's regulatory body for drugs, and will also host a forthcoming court for pharmaceutical patents that would consolidate intellectual property across 25 countries. Both would likely need to move if Britons vote to leave the EU in a June 23 referendum.
"The benefits of an integrated yet competitive environment are clear," AstraZeneca Plc Chief Executive Officer Pascal Soriot said in an e-mail. "We have one single regulatory authority, one process that facilitates sharing data and information across countries and gives approval for a new medicine across the entire European community. This is effective for companies, health systems and ultimately for patients."
What's more, the U.K. gets more EU funding per capita for health research than any other country, according to the letter published today in the Financial Times, whose signatories include Soriot and Patrick Vallance, who heads GlaxoSmithKline Plc's drugs unit.
"Not only would an exit from the EU negatively impact the life sciences sector, but changing the current arrangement would lead to disruption, expense, and significant regulatory burdens for a new authorization system," they wrote. "It could also pose significant risks to the UK's attractiveness for inward investment and as a location for the world-leading talent the life sciences sector depends upon."
Prime Minister David Cameron is leading the campaign for the nation to stay in the European Union ahead of the June referendum. A poll from ICM showed 42 percent of respondents in favor of staying in the bloc, with 40 percent opposed and 17 percent undecided. The pound fell to the lowest level in almost seven years after Bank of England policymakers said uncertainty over Britain's membership is weighing on the currency.
A unitary patent system, which awaits ratification, would create a single protection for intellectual property that could be challenged and defended in a single court. The system could start operating by early next year, said Steve Bates, the letter's lead signatory and the chief executive officer of the U.K. BioIndustry Association, a trade group for life science companies operating in the country.