Apple's Cook Says Unlocking iPhone Would Be 'Bad for America'
by
Helping U.S. could expose users to vulnerabililties, CEO says

`Some things are hard and some things are right,' he tells ABC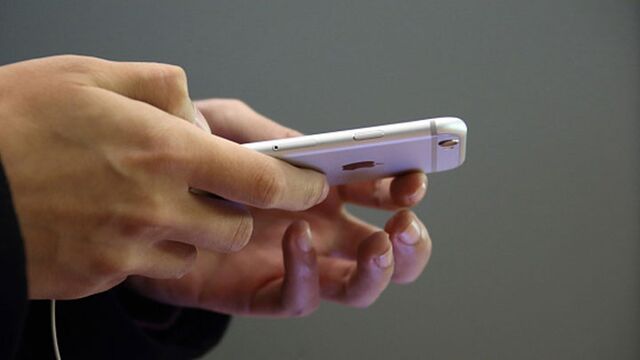 Apple Inc. Chief Executive Officer Tim Cook told ABC News that helping the U.S. government unlock an iPhone used by a terrorist would be "bad for America" because it could expose other users to "incredible vulnerabilities."
In an interview that aired Wednesday on ABC's World News with David Muir, Cook said that while public safety is important, complying with a court order to assist the FBI would set a precedent that would offend many Americans.
"Some things are hard and some things are right," Cook said in the televised interview. "And some things are both. This is one of those things."
Apple is fighting a U.S. government request to create tools that will make it easier for investigators to unlock the phone used by Syed Rizwan Farook, one of the attackers who killed 14 and wounded 22 in San Bernardino, California, in December. The Department of Justice has asked a federal judge to compel Apple, which has objected, saying the government is overarching and threatening to set a precedent that undermines civil liberties.
The case centers around whether the government can force Apple to write software that compromises a key security feature of its iOS mobile operating system. While Apple argues this could lead to further cases in which governments or hackers could intercept user messages, the U.S. argues this is a one-time request to aid a key terrorist investigation.
What the FBI is seeking would put "hundreds of millions of customers" at risk,
Cook told ABC News. He disputed the government's contention that the impact of the demand is limited.
"The only way to get information, at least currently the only way we know, is to write a piece of software that we view as sort of the software equivalent of cancer," Cook said.
Security Upgrades
Apple is already working on security upgrades that would make it impossible to break into an iPhone via the method the government wants to use to get into Farook's device, the New York Times reported on Wednesday, citing people close to the company and security experts. If the company succeeds, it would "create a significant technical challenge for law enforcement agencies" regardless of the outcome of this case, the paper said.
An Apple spokesman didn't immediately respond to a request for comment on the New York Times report.
In the ABC interview, Cook also expressed disappointment there wasn't more discussion with the government before the Justice Department's action.
"We found out about the filing from the press," he told ABC. "I don't think that's the way the railroad should be run. And I don't think that something so important to this country should be handled in this way."
Before it's here, it's on the Bloomberg Terminal.
LEARN MORE