Retrenching Oil Majors Still Raise Output Amid IEA `Alarm Bells'
by
Four of the top 5 non-state producers increased supply in 2015

IEA says spending cuts boost risk of `oil-security surprises'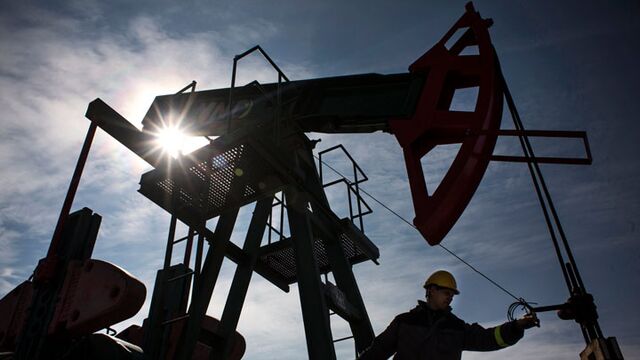 Most of the world's biggest oil producers are raising output even as budgets shrink, showing that past investments are still boosting volumes amid the worst crude-market collapse in a generation.
Four of the five most valuable producers, which account for about 16 percent of global supply, increased output last year, according to company reports. The industry as a whole reduced capital spending by 24 percent and may make deeper cuts in 2016, International Energy Agency Executive Director Fatih Birol said Monday.

"We are raising alarm bells," Birol said at the annual IHS CERAWeek conference in Houston. "The historic investment cuts we are seeing raise the odds of unpleasant oil-security surprises in the not-too-distant future."
Yet for now at least, the largest producers are reaping the benefits of investments made as much as five years ago, when oil prices were double their price today. Those projects are now coming on stream, said Iain Armstrong, a London-based analyst at Brewin Dolphin Ltd., which owns shares in Royal Dutch Shell Plc and BP Plc. The current investment cuts won't feed through to production until after 2017, he said.

Among the world's top five publicly traded producers, France's Total SA reported the biggest jump in oil and gas output last year, at 9.4 percent. The company expects a 4 percent increase in 2016.
"There is only one good reaction when you face a crisis: that is to be selfish and produce as much cash as you can," Chief Executive Officer Patrick Pouyanne said in London on Feb. 11. "We are all still investing in projects we decided in 2012, 2013 and 2014. These projects will be put in production in 2016, 2017 and 2018.
The big five producers are only part of the picture in a global market where state-run giants such as Saudi Arabian Oil Co. lead the charge, yet their buoyant output is another sign that crude's recovery may still be some way off.
Before it's here, it's on the Bloomberg Terminal.
LEARN MORE