business
Kazakhstan, Russia Add to Gold Reserves as Central Banks Buy
By
Russia, China buy gold for political, strategic gain: Nichols

Kazakhstan makes bullion purchase for 40th straight month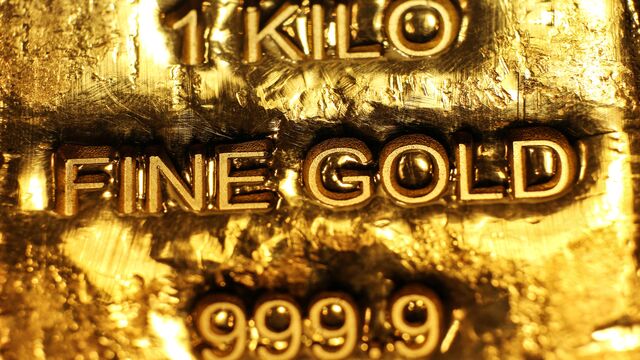 Kazakhstan expanded its gold reserves for a 40th straight month in January as Russia added and Canada cut holdings, according to figures from the International Monetary Fund.
Kazakhstan raised its stash to 7.2 million ounces from 7.1 million ounces in December and 6.2 million a year earlier, data on the website showed. Russia's gold reserves climbed to 46.2 million ounces from 45.5 million in December. Canada cut its holdings to 20,000 ounces from 50,000 ounces.
Central banks added to their hoard with "renewed vigor" in the second half of 2015, accelerating purchase programs as diversification of foreign reserves remained a top priority, the World Gold Council said. Gold has risen 16 percent in 2016 as financial market turmoil and a weakening Chinese currency pushed investors to bullion-backed exchange-traded funds.
"The Russian central bank is similar in some sense to the Chinese central bank," Jeffrey Nichols, a New York-based senior economic adviser to Rosland Capital LLC, said by phone Wednesday. "They're acquiring gold for strategic and political gain, with the hopes that their currencies will look more attractive if they have larger gold reserves."
Purchasing Pedal
Bullion surged to $1,263.48 an ounce Feb. 11, the highest level since February 2015, according to Bloomberg generic pricing, and is heading for the biggest monthly gain in four years. Central banks are keeping their foot firmly on the purchasing pedal as reserve management, particularly diversification from the dollar, remains essential, the Gold Council said.
Holdings in exchange-traded funds backed by bullion are up 14 percent this year, heading for the biggest quarterly increase since the three months ended June 2010. Annual purchases by central banks rose 1 percent to 588.4 metric tons in 2015, according to the council's quarterly report released Feb. 11. 
"We expect further official purchases to continue to be one of several factors supporting the price of gold in the next few years," Simona Gambarini, a commodities economist at Capital Economics Ltd. in London, said before the release of the data.
— With assistance by Luzi-Ann Javier
(
Updates with comment in fourth paragraph.
)
Before it's here, it's on the Bloomberg Terminal.
LEARN MORE