JPMorgan's Dimon Says Consumers Spending Cheap Gas Savings
by and
Average U.S. household was seen saving $700 on gas last year

Crude prices recently dropped to lowest in more than a decade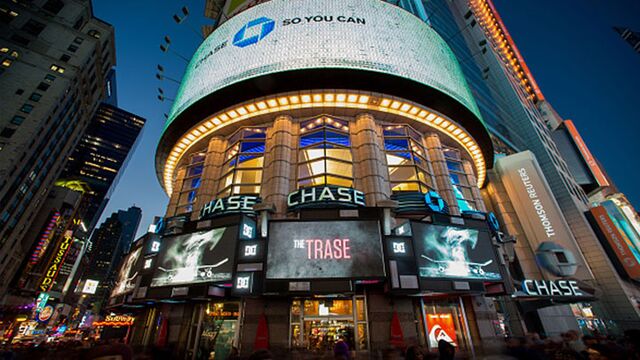 Jamie Dimon, chairman and chief executive officer of JPMorgan Chase & Co., said U.S. households are spending the savings they're getting from lower gasoline prices.
"The U.S. consumer is a huge winner," Dimon, 59, said Tuesday at the bank's annual investor day in New York. "The consumer balance sheet has almost never been in better shape."
Prices for crude have cratered amid the worst market downturn in 30 years, falling to as low as $26.21 a barrel this month. The Department of Energy calculated last year that the average U.S. household would save about $700 on gasoline in 2015 compared with the previous year.
Some U.S. consumers started spending the extra cash they've been getting, MasterCard Advisors said in a report late last year. They spent 72 cents of every dollar they saved from lower fuel costs, MasterCard found.
Executives at other financial-services firms have said they still haven't seen a meaningful impact on retail spending from lower gas prices. Consumers "have not spent a lot of their gas savings so far," Wells Fargo & Co. CEO John Stumpf said during a Jan. 15 conference call, predicting that they eventually would do so.
Before it's here, it's on the Bloomberg Terminal.
LEARN MORE