Consumer Confidence in U.S. Sinks to Seven-Month Low
by
Expectations for the next six months weakest in two years

Households' inflation forecast at 4.7% is lowest since 2007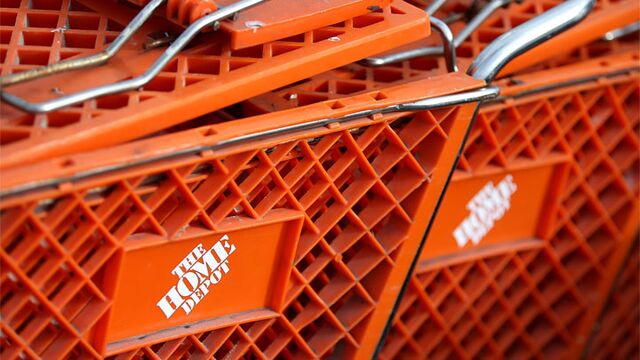 Consumer confidence slumped in February as households grew more concerned about the outlook for the economy and jobs, sending their inflation forecast to a nine-year low.
The Conference Board's sentiment index slid to 92.2 this month, less than the lowest forecast of economists surveyed by Bloomberg and the weakest since July, from a revised 97.8 in January, the New York-based private research group said Tuesday. The survey reflected responses received through Feb. 11, the day the Standard & Poor's 500 Index sank to an almost two-year low. Shares have since rallied.
"It's too early to say that consumer confidence is really on the cusp of rolling over, but your antennae have to be raised and you have to pay attention to see where this goes over the next three months or so," said Brett Ryan, a U.S. economist at Deutsche Bank in New York, whose confidence forecast was the lowest in the Bloomberg survey. Consumers "may be frustrated that they are not seeing wage gains. Corporate profits have been weak as of late, and add to that the volatility in the equity markets, it probably has people a little uneasy."
Expectations Wither
Americans said they believed the high-flying job market wouldn't get much better as they turned the most pessimistic about the outlook for stock prices in more than three years. While buying plans for automobiles held up, households said they were less likely to buy homes or major appliances, raising concern about the strength of consumer spending, the biggest part of the economy. 
"Consumers' short-term outlook grew more pessimistic, with consumers expressing greater apprehension about business conditions, their personal financial situation, and to a lesser degree, labor market prospects," Lynn Franco, director of economic indicators at the Conference Board, said in a statement.
The median forecast of 76 economists in a Bloomberg survey called for a reading of 97.2, with estimates ranging from 93 to 100.5. The Conference Board's gauge averaged 98 in 2015.
The report corroborates other confidence measures. The University of Michigan's sentiment index slid in February to a four-month low, reflecting the impact of recent turmoil in equity markets, according to a preliminary reading earlier this month. Conversely, the weekly Bloomberg Consumer Comfort Index has been little changed over the past two months.
Employment, Economy
The Conference Board's gauge of current conditions decreased to 112.1 from 116.6 in January. The proportion of Americans who said jobs were plentiful fell to 22.1 percent from 23 percent. The share of those viewing business conditions as bad rose to 19.8 percent from 18.8 percent.
The measure of consumer expectations for the next six months dropped 78.9, the lowest since February 2014, from 85.3 in January. Americans' assessments of future labor-market conditions worsened this month. 

Respondents' inflation expectations over the next 12 months eased to 4.7 percent, the lowest since February 2007, from 4.8 percent, helped in part by cheap gas prices.
Buying plans were mixed, with 12.3 percent saying they expected to purchase a motor vehicle, up from 12.1 percent a month earlier. The share of consumers planning to buy a major appliance slumped to 46.8 percent, the lowest in a year. Projected home purchases also took a hit, falling to 5.3 percent of those surveyed from 7.4 percent in January.
Consumer confidence takes on elevated significance as spending is expected to drive most of the growth this quarter.
Before it's here, it's on the Bloomberg Terminal.
LEARN MORE