Some of the Most Beaten-Down Parts of the Market Have Seen a Major Comeback
by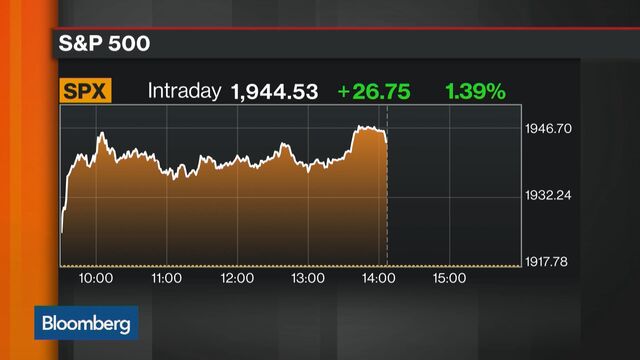 After a dire start, many of 2016's biggest losers are seeing their downward trends reverse.
While many markets are still in the red for the year, there's been a major comeback in certain assets related to China, commodities, and oil—all areas which had been the center of recent anxieties.
Commodities giant Glencore Plc rallied as investors appear to have renewed faith in a turnaround at the company. After falling from more than $300 to a mere $67 in just two months on solvency concerns as commodities remained at historically low levels, shares have rebounded to $130 in recent days. 

On a related note, iron ore rallied to its highest level since Oct. 27, according to Metal Bulletin Ltd. The commodity has jumped 18 percent this year after plunging to a six-year low in December. Prices fell nearly 40 percent last year as surging output from the largest miners flooded the market. 

Metals and mining on the whole saw prices surge as the supply-side situation looked brighter. Zinc is now nearing a bull market, climbing 20 percent from its recent low on Jan. 12. Mitsui Mining & Smelting Co. says the market will have a deficit of 440,000 metric tons this year, the most in more than a decade.

Many emerging market currencies are also bouncing. The Russian ruble and Mexican peso were both strengthening as oil rebounded and the Mexican government made an unprecedented move to protect the currency's purchasing power. The peso has strengthened 5 percent since Feb. 12 after hitting an all-time low. 

Meanwhile, Dubai's DFM General Index has surged as investors scooped up the more attractive valuations and sent the index back into bull market territory. Also boosting the market were firming oil prices as the nation depends on tourism from surrounding countries, which are largely tied to oil. The market hit a low of 2,590 on Jan. 21 but has since surged 20 percent, to 3,170. 

Battered fintech stocks have also seen some relief. LendingClub Corp. saw its shares tumble 75 percent from the start of 2015, eventurally reaching a record low on Feb. 10. They've since risen 33 percent.

Finally, contingent convertible bonds were thrust into unflattering headlines following losses at Deutsche Bank AG. The price of one Deutsche Bank "CoCo" bond fell 26 percent from the start of 2015 through Feb. 9 but has climbed 11 percent since then. 

Before it's here, it's on the Bloomberg Terminal.
LEARN MORE