Most U.S. Flooding Linked to Climate Change
New research shows we're "only inches into a problem that is going to grow by feet."
By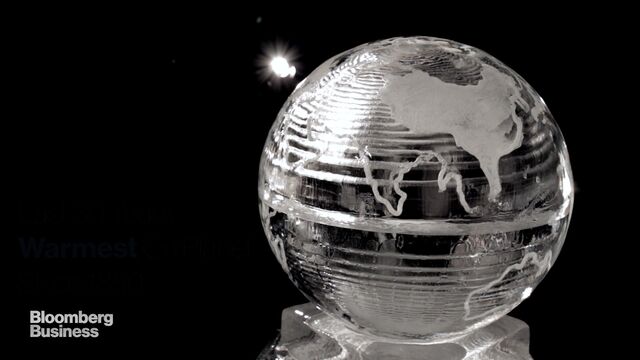 U.S. coastal cities are flooding more often, and we have no one to blame but ourselves. That's because two-thirds of floods since 1950, measured at 27 tidal gauges around the country, might not have spilled over without a push from manmade climate change, according to a new report by the research-and-news nonprofit Climate Central.
The study is based in part on a new scientific article, published simultaneously in the Proceedings of the National Academy of Sciences (PNAS), which shows that the current pace of global sea-level rise is faster than it's been in at least 3,000 years.
"Sea-level rise caused by humans is already tipping the balance for most coastal floods today," said Benjamin Strauss, a Climate Central vice president responsible for its rising-seas research, "and we're only inches into a problem that is going to grow by feet."

Strauss co-authored the Climate Central report with three others, including Robert Kopp, a Rutgers climate scientist who also led the PNAS study. Kopp's study is noteworthy because it assembled for the first time a running 3,000-year global average of sea-level rise. Without manmade warming, Kopp estimates the global average sea-level would have risen less than 51 percent of the observed 20th-century rate of 5.4 inches. 
To translate the above into a National Football League metaphor: We are just a minute or two into the first quarter of global warming. 
The PNAS team, which includes scientists from the U.S., Germany, Singapore, and the U.K., built their global picture from two dozen studies of local sea-level rise going back three millennia, plus 66 tide-gauge records going back to 1700. Their results refine and bring more urgency to projections of the risk cities may face this century. The geography of this risk was illustrated in a previous collaboration between Kopp, Strauss and others:  

If the first two studies weren't enough, PNAS published yet another breakthrough study about rising seas today. Led by two scientists from the Potsdam Institute for Climate Impact Research, the report estimates the oceans will swell about a meter by the end of the century if nothing is done to stop climate change. The Potsdam research takes a different approach from Kopp's for projecting the threat to coasts, but arrives at roughly the same conclusion. In the worst-case scenario—which is pretty horrendous—sea level rise will stay below 1.5 meters, said Anders Levermann, a Potsdam climate scientist. That's more than 10 times what the 20th century brought.
The difference between unchecked climate change, and aggressive policy, means life or death for many cities around the world. Consider this visualization, made with a Climate Central mapping tool, that shows how Charleston, South Carolina, fares under a strong global climate policy (right) and business-as-usual (left). 

Charleston is on the political map this week because Donald Trump won the state's Republican primary Saturday. It'll still be on the political map next weekend, when Democrats go to the polls. Whether it's on any map at all a century from now is anyone's guess.