China's Huawei Backs Apple Stance in Phone Unlocking Dispute
by
Consumer business head says customer privacy is the key

Richard Yu says he personally supports Tim Cook's ``idea''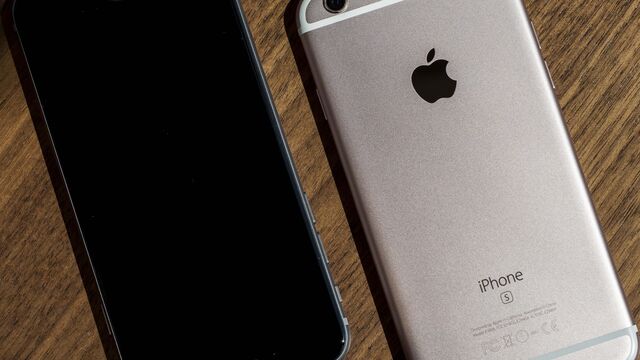 Huawei Technologies Co. will back Apple Inc. as it contests a U.S. government order requiring the unlocking of a terrorist's iPhone, taking the side of the industry's biggest names in a clash over the balance between law enforcement and consumer privacy.
China's largest smartphone maker joined Google Inc. and other technology companies in supporting Apple Chief Executive Officer Tim Cook, who last week vowed to fight a court order compelling the company to help investigators break into the phone used by one of the shooters in a California terrorist attack.
---

View our full coverage of this year's Mobile World Congress.
---
Consumer privacy is key for smartphone makers, Richard Yu, the CEO of Huawei's fast-growing consumer devices division, told Bloomberg Television on Sunday. Huawei becomes one of the first major Asian technology companies to speak out on a debate that has galvanized an industry long resistant to government efforts to gain access to data in criminal cases.
Cook warned that complying with the order would set a dangerous precedent, compromise a key security feature and possibly allow governments, criminals or other parties to access sensitive data in future. The U.S. government argues it's a one-time request that will aid an important investigation.
"It's the top one, the most important thing to the consumer. We should really protect the consumer's privacy and security," said Yu, who was at the Mobile World Congress in Barcelona to unveil Huawei's first laptop. "Personally, I support Apple's, Tim Cook's idea."
Global Ambitions
Huawei showed off the laptop -- which is powered by Microsoft Corp.'s Windows 10 and comes with a detachable screen -- to help fuel its rapid ascent in consumer devices. Now the world's No. 3 smartphone maker, behind Samsung Electronics Co. and Apple according to IDC, Huawei has aspirations of becoming the No. 1 brand in five years.
The Chinese company, which debuted its first device using Google's Android in 2009 to complement its business of making networking equipment, shipped more than 100 million smartphones in 2015 for the first time, after it focused on improving quality and moved into the less crowded premium segment. Yu said Huawei got 70 percent of consumer sales from abroad in 2015.
---

---
"Five years ago we are top 10, now we are top three. Within two to three years we can be top two, within five years we can be number one," Yu said. In China, "the whole market is saturated and there is a little bit of a slowdown, but our market share, Huawei's market share, we are increasing."
America's Open
As for the U.S., the world's largest mobile market by revenue, Yu says consumers there are opening up to a Chinese brand that's had its networking equipment criticized by American politicians, some of whom cited alleged ties to the Chinese government. Huawei has denied those links.
"They will become more open. Our products sell worldwide, in over 170 countries, for so many years," Yu said. "For consumer electronic products even better -- because we're learning the Android OS from Google, a U.S. company."
Before it's here, it's on the Bloomberg Terminal.
LEARN MORE