Yuan Has Biggest Weekly Gain in a Year as PBOC Shows Support
Bloomberg News
Not good idea to short now as China sending clear signal: BBVA

Monetary authority raises reference rate for fourth week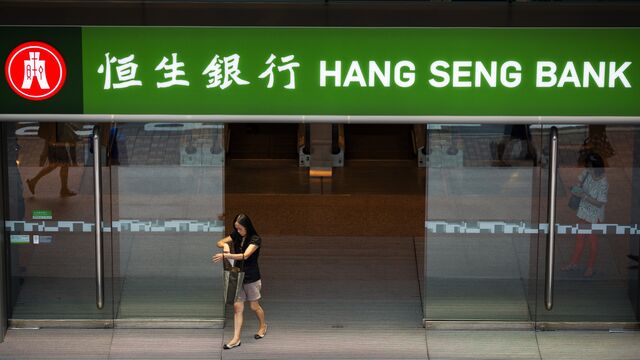 China's yuan had it biggest weekly advance in almost a year with sentiment getting a boost from a central bank show of support and government steps to bolster economic growth.
The monetary authority strengthened the currency's reference rate for the fourth week in a row, the longest run of increases since 2013, while Governor Zhou Xiaochuan said the nation's balance of payments position is good, capital outflows are normal and there's no basis for continuous yuan depreciation. An estimated $1 trillion of funds left China in 2015, about seven times that of the previous year, according to Bloomberg Intelligence.
"It's not a good choice to short the yuan now, because the authority has sent a strong signal by letting Zhou make those comments, and it's very difficult for any lender to fight against the Chinese central bank," said Xia Le, a Hong Kong-based economist at Banco Bilbao Vizcaya Argentaria SA. "Sentiment has improved lately. But considering the capital outflows, the yuan will be pressured to weaken in the long run."
The currency rose 0.84 percent from Feb. 5 and fell 0.05 percent on Friday to 6.5205 a dollar as of 4:54 p.m. in Shanghai, according to China Foreign Exchange Trade System prices. That's the biggest weekly gain since March 2015. Onshore Chinese markets were closed Feb. 6-14 for the Lunar New Year holidays. The People's Bank of China raised its reference rate by 0.2 percent from Feb. 5, taking its four-week advance to 0.7 percent.
Money Supply
The central bank said Thursday it would start conducting open-market operations every business day compared with twice a week previously, as it looks to strengthen its influence on interest rates. The PBOC also offered to cut rates on some medium-term loans it extends to banks, a person familiar with the matter said. The authority has loosened restrictions on what lenders can pay on deposits and charge for loans.
Yuan positions at the People's Bank of China fell 644.5 billion yuan ($99 billion) in January, the second-biggest decline on record, to 24.2 trillion yuan, according to Bloomberg calculations based on the monetary authority's balance sheet. Foreign-exchange reserves shrank by $99.5 billion.
The offshore yuan in Hong Kong fell 0.27 percent this week to 6.5259 a dollar, 0.08 percent weaker than the onshore rate, data compiled by Bloomberg show. The Chinese currency's interbank borrowing rates in the city climbed across all tenors on Friday, with the overnight surging 481 basis points to 9.27 percent.