Homeland Insecurity
Trump Urges Boycott of Apple Until It Unlocks Terrorist's iPhone
The candidate escalated his attack on Apple Inc. on the final day of campaigning before the Republican primary in South Carolina.
By and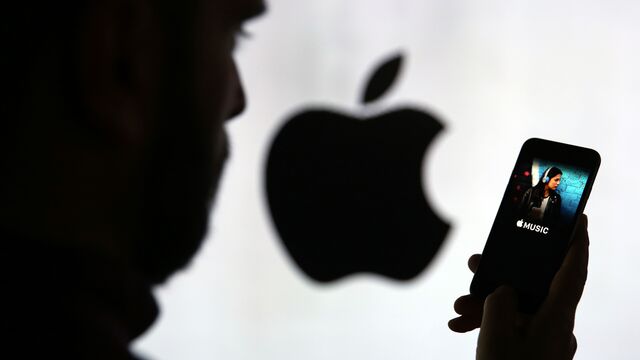 Donald Trump escalated his attack on Apple Inc. on the final day of campaigning before the Republican primary in South Carolina, calling for a boycott until Chief Executive Officer Tim Cook honors a court order to unlock a terrorist's iPhone. 
"Boycott Apple until they give up the information," Trump said at a rally in Pawleys Island, South Carolina. "The phone is owned by the government...Tim Cook is looking to do a big number probably to show how liberal he is. Apple should give up."
He later tweeted that he would stop using his personal iPhone if Apple does not relent. "I'll only be using Samsung until they give info," he said.
The billionaire's call to action followed an interview with Bloomberg in which he offered harsh words for Cook. 
"Tim Cook is living in the world of the make believe," Trump said Friday in a telephone interview. "I would come down so hard on him -- you have no idea -- his head would be spinning all of the way back to Silicon Valley."
Apple's fight with the Federal Bureau of Investigation over access to mobile devices escalated this week when a court ordered the company to help federal law enforcement officers unlock a phone used by Syed Rizwan Farook, one of the shooters in a deadly Dec. 2 attack in San Bernardino, California.
In an open letter posted on the company's website, Cook described the request as an "unprecedented step which threatens the security of our customers" and called for a public debate. The company vowed to fight the order.
Several Silicon Valley companies, including executives from Google and Twitter, rallied to Apple's side. Reform Government Surveillance, a group representing companies including Google, Facebook, Microsoft Corp. and Twitter Inc., issued a statement on Wednesday reiterating that, while it's "extremely important" to deter crime and terrorism, no company should be required to build backdoors to their own technology.
"I think Tim Cook is totally out of line and I think the government should come down on Tim Cook very, very hard," Trump said in the interview Friday. "I think it's a disgrace what he is doing, we're talking about lives, potentially thousands of lives, and we should find out who else was involved in the plot where 14 people were killed."
But that was before Trump announced his call to boycott the company, which he said was a spur of the moment decision as he spoke to supporters in Pawleys Island. 
"OK -- what I think you ought to do is boycott Apple until such a time as they give that security number," Trump said. "How do you like that? I just thought of it. Boycott Apple."
Trump's personal boycott was backed up by his own tweets. Just after his rally ended at about 4 p.m. New York time, a tweet celebrating his "many great & complicated projects" was sent from an iPhone. Less than 40 minutes later, he repeated his boycott call in a new tweet. According to Tweetdeck, it was published from an Android phone.
(
Adds additional details on Trump's tweets on the matter to end of article.
)
Before it's here, it's on the Bloomberg Terminal.
LEARN MORE