PBOC's Zhou Says China's Past Makes Officials Favor Intervention
Bloomberg News
'Interpretations of market ineffectiveness are more likely.'

PBOC's Yi says China should avoid too-loose monetary policy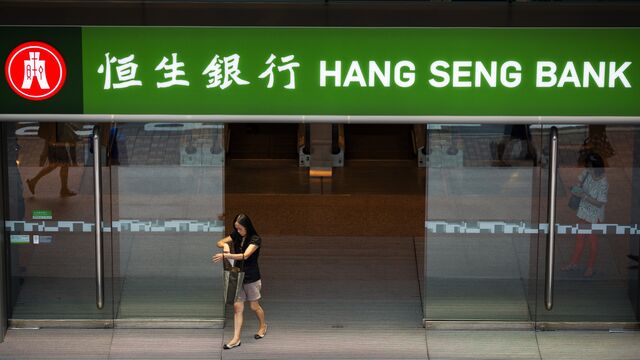 People's Bank of China Governor Zhou Xiaochuan, ending a months-long period without speaking publicly, said the country's past makes its policy makers more likely to want to intervene when officials perceive markets are in trouble.
"Because our country is moving from a centrally planned economy to a market economy, because of our way of thinking, interpretations of market ineffectiveness are more likely," Zhou said at a forum with other top economic officials in Beijing Friday. "To address this ineffectiveness, the government should play a bigger and better role."
Zhou's remarks on a panel discussion were his second public comments in less than a week after months of silence, and come just before central bankers and finance ministers from the Group of 20 nations gather in Shanghai starting next Friday. His appearance before a gathering of economists was followed by PBOC Deputy Governor Yi Gang and Finance Minister Lou Jiwei.
Zhou, 68, also said exchange rates and interest rates reflect a relation of supply, demand and price. Exchange rates will better reflect market pricing as investment and capital flows increase, he said.
Normal Outflows
The central bank chief's comments to a Chinese business magazine helped boost the currency Monday. China's balance of payments position is good, capital outflows are normal and the exchange rate is basically stable against a basket of currencies, Zhou said in an interview published in Caixin magazine over the weekend.
Yi said at the event that setting monetary policy that's too loose may put depreciation pressure on the yuan, which fell to a five-year low last month before rebounding this week. He called for monetary policy that's prudent, appropriate, and flexible.
"Coming at this moment in time, it suggests the immediate focus for the PBOC is on stabilizing the yuan, and that rate cuts have moved down the agenda," Bloomberg Intelligence economists Tom Orlik and Fielding Chen wrote in a report. "Policy makers are looking for alternative means to support growth, including stealth monetary easing and greater use of fiscal policy."
Market-Oriented
The message from the central bankers is that, without supply-side reform, moves toward market-oriented interest rates and exchange rates are more likely to harm economic growth than prop it up, said Shen Jianguang, chief Asia economist at Mizuho Securities Asia Ltd. in Hong Kong.
"Don't turn to the central bank to loosen monetary policy every time things go wrong, that's one of their messages," Shen said. "With lower interest rates, it will be easier for zombie companies to borrow money, which will result in price distortion."
Finance Minister Lou cautioned in his speech that overly rapid increases in salaries could have a negative impact on investment. He called for changes in the labor contract law to better reflect a balance in the interests of management and workers.
— With assistance by Yinan Zhao
Before it's here, it's on the Bloomberg Terminal.
LEARN MORE