Memo to the Fed: Foreign Crises Haven't Crippled the U.S. Economy
by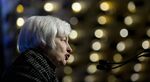 Can the U.S. be an island of economic stability?
Based on what financial markets have to say, the answer is no. Risk assets have performed terribly in 2016 and the U.S. is no exception, with the S&P 500 down 6.2 percent year to date with the MSCI World Index falling 7.2 percent over the same stretch.
While most prognosticators agree that the sources of global economic consternation are not U.S.-centric, but rather, primarily from China and oil-exporting emerging markets, the fear is that just like financial markets, the U.S. will succumb to a foreign illness.
In September, the Federal Reserve delayed liftoff in part due to worries about carnage in financial markets. Recently, some monetary policymakers have opined that the growth outlook for the U.S. has been dimmed by the widening of credit spreads and equity market selloff seen in 2016.
But a pair of reports from Goldman Sachs and Deutsche Bank casts doubt on the ability of tightening financial conditions in the United States that come from abroad to kneecap the world's largest economy.
In an attempt to ascertain the extent to which spillovers from abroad could crimp U.S. activity, David Mericle and Daan Struyven, economists at Goldman Sachs, examined six major foreign shocks--the Latin American debt crisis of the early 1980s, the Japanese stock market collapse that commenced in 1990, the Mexican peso crisis, the Asian financial crisis the Russian financial crisis, and the European debt crisis (which also overlapped with an iteration of the U.S. debt ceiling saga).
"The economic effects have been limited," they conclude. "While U.S. exports suffered, corporate profits remained stable and overall growth was mixed, with a moderate deceleration seen in about half of the cases."
The pair found that there was no consistent negative impact on U.S. growth following these foreign crises:

Separately, Deutsche Bank's team, led by Chief Economist Peter Hooper, puts the recent tightening of financial conditions into perspective, noting that they are still, on the whole, more supportive of growth than they were during the European sovereign debt crisis and the recessions of the early 1990s and 2000s.
However, the magnitude of the tightening of the financial conditions seen this year is equal to roughly two rate hikes from the Federal Reserve and, if sustained for an entire quarter, would shave 0.3 percentage points off growth this year, according to Hooper.
"Our high-frequency financial conditions index has been this tight (i.e., a reading of -1 or below) on a quarterly basis during only five other occasions since 1990, and all of these episodes coincided with a significant weakening of growth momentum," he wrote. "However, there are occasions where financial conditions have tightened to a similar degree as we have observed recently over shorter time horizons but were subsequently reversed with limited impact on growth."

The message for policymakers is to not (over)react to a couple of weeks--or even a couple of months--of shaky financial markets, but to judge the persistence, not just the speed or severity, of a shock.
"It is clear that negative readings on the 6-week moving average of our high-frequency financial conditions index are associated with a broad array of real GDP growth outcomes in the same quarter and in the quarter ahead," concludes Hooper's team. "Therefore, while there is a strong association with a growth slowdown and a sharp tightening in financial conditions on a quarterly basis, the relationship is much weaker when the tightening is transitory."
Goldman's economists suggest Fed ambivalence to shorter-term market mayhem is particularly appropriate in instances where this weakness is primarily imported by the U.S.
During such occasions, Mericle and Struyven found that negative financial spillovers tend to be temporary, with the effects broadly neutral after six months.
"While Fed officials have expressed concern during past foreign crises about economic spillovers, the response of monetary policy seemed to depend on whether there was a sizeable threat of financial contagion," write Goldman's duo, who deem the potential for such a worst-case scenario to be low. "The economic channel might be somewhat more important today than before because Fed officials now worry not only about a hit to growth, but also attach greater importance to the disinflationary effects of a foreign slowdown."
Before it's here, it's on the Bloomberg Terminal.
LEARN MORE