business
China Eases Via Lower Rates on Medium-Term Loans Amid Outflows
By
PBOC shuns high-profile easing moves like rate cuts: analyst

Reverse repos are maturing, outflows continue to be strong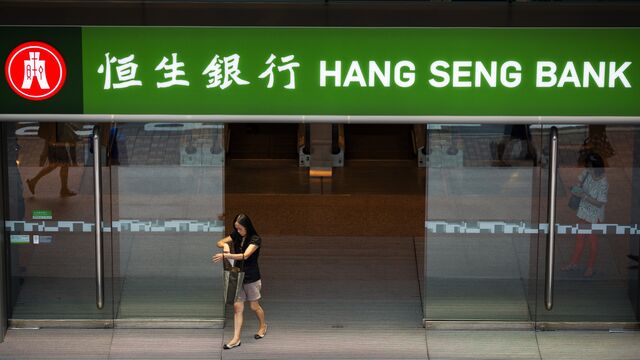 The People's Bank of China eased monetary conditions by offering medium-term loans at lower rates as it walked the tightrope of maintaining credit growth, while preventing an excessive drop in the yuan.
The central bank offered 163 billion yuan ($25 billion) via its Medium-term Lending Facility with 20 financial institutions on Friday, the authority said on its official Weibo account. It lowered the rate on six-month loans to 2.85 percent from 3 percent and the one-year rate to 3 percent from 3.25 percent, while keeping the three-month rate at 2.75 percent.
Using the MLF tool allows the PBOC to replenish cash supply drained by capital outflows without risking rapid yuan depreciation that may be fueled by more high-profile moves such as cutting banks' reserve-requirement ratios or the benchmark rate. While credit growth surged last month, China is still combating sustained deflation in producer prices and a slump in exports. Reverse-repurchase agreements totaling 960 billion yuan are also due next week, amounting to a withdrawal of liquidity from the market.
"Liquidity has been been quite ample, but many reserve repos are maturing and the shortage in the monetary base is still there," said Tang Yue, an analyst at Industrial Securities Co. in Shanghai. "The signaling effect of cutting RRR or the benchmark rate is too strong, but the economy is still poor, so the central bank still wants to lower funding costs and keep money-market rates stable."
The benchmark seven-day repurchase rate has been steady since September, averaging 2.38 percent as the central bank maintained an ample cash supply. The PBOC's yuan positions posted the second-biggest decline on record in January, suggesting outflows are still strong.
"It looks like the PBOC is targeting longer-term funding costs rather than the
near-term rates," said Zhou Hao, an economist at Commerzbank AG in Singapore. "They want to send the signal that they want to flatten the yield curve more."
— With assistance by Saijel Kishan
Before it's here, it's on the Bloomberg Terminal.
LEARN MORE