Why Carriers Want to Delete WhatsApp
Facebook says its service and phone companies are allies. Some telcos disagree.
By and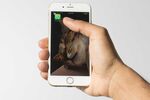 Two years ago, Mark Zuckerberg took the stage at the Mobile World Congress, an annual industry gathering held in Barcelona, to reassure phone companies that Facebook is their natural ally. He'd just announced the $22 billion purchase of the WhatsApp messaging service and was touting an initiative called Internet.org, a low-bandwidth suite of basic services carriers would offer in conjunction with Facebook to get hundreds of millions of people online for the first time. He pledged to "build what is going to be a more profitable model with more subscribers for carriers." By sticking together, the Facebook founder said, both sides could benefit handsomely.
As Zuckerberg prepares to return to Barcelona for this year's MWC on Feb. 22, phone executives say his company looks more like a competitor than a partner. Last year, WhatsApp introduced free voice calls—something Facebook already offered—and both brands have messaging apps. These so-called over-the-top services cut into mobile carriers' voice and texting revenue because they're offered over the Internet. Some phone companies say Facebook and its ilk are freeloaders that rely on carriers' network infrastructure without spending any money to support it. "WhatsApp is competing with us, not only with messaging but with voice, too," Telefónica Chief Operating Officer José María Álvarez-Pallete said in August at a telecommunications industry event in the Spanish coastal city of Santander. "The premise should be, same services, same rules."
Telefónica has huge operations in Latin America. And it's in emerging markets where the tension with the messaging apps is most evident. Carriers there are more dependent on revenue from voice and text (in developed countries, data is the bigger moneymaker). A Brazilian judge in December ordered WhatsApp to suspend service in the country following a complaint from a telecommunications lobbying group, though the decision was soon overruled by another court. Since October, Egypt has shut down several Internet calling apps. India's telecom regulator this month barred operators from giving discounts for access to specific websites. A direct challenge to Zuckerberg's Internet.org plans, the Indian ruling effectively ended Facebook's partnership with Reliance Communications, which had offered free access to the site and 30 others in some data plans.
In South Africa, carriers MTN Group and Vodacom Group contend that services such as WhatsApp, Skype, Google Hangouts, and the Viber messaging app cost the country billions of rand in tax revenue and compromise security because their encryption makes it easier for criminals to avoid government surveillance. South Africa's telecom regulator has begun an investigation into the impact of over-the-top services, and Nigeria is considering regulating them. "Technology has outpaced current consumer legislation in many countries," says Lisa Felton, who oversees regulatory issues for Vodafone, the controlling shareholder of Vodacom.
WhatsApp doesn't provide data on voice calls, but it claims 1 billion users, roughly double the number it had when Facebook bought the company. And Skype says it carries in excess of 2 billion minutes of calls per day. In Eastern Europe, where such apps are growing in popularity for national and international calls, mobile carriers' voice revenue has dropped by a third over the past five years, a decline that hasn't been fully offset by rising data usage, according to Bloomberg Intelligence analyst Erhan Gurses. Facebook declined to comment.
Not all carriers are lining up against Facebook. The company has more than a dozen partnerships with phone companies from Paraguay to the Philippines. Many of them say teaming up with Facebook is beneficial, because it boosts data usage and has the potential to increase revenue. Millicom International Cellular, a carrier with more than 63 million subscribers in Africa and Latin America, has run promotions in certain markets where it offers free access to Facebook and Internet.org for a couple of months. The company reported last year that 33 percent of subscribers who take part end up upgrading to fee-paying data plans. Similarly, South Africa's No. 3 mobile company, Cell C, offers Facebook and WhatsApp for free in certain subscription packages, because they draw new users. "If we don't innovate around these services and drive value to our customers, we run a higher risk of being left out of the future entirely," said Cell C Chief Executive Officer José Dos Santos in an e-mail.
In the long run, say some industry analysts, WhatsApp and other alternatives shouldn't be seen as a threat to the voice service of phone companies. The typically superior sound quality of the voice calls in the apps uses lots of data. "If carriers price their data offerings correctly, it could drive up revenues," says John Delaney, an analyst at researcher IDC. And when people graduate to video apps like Skype, data consumption grows exponentially. Says Delaney, "What carriers resent is investing heavily and having others piggyback on their investments."
—With Sarah Frier
The bottom line: Telcos in emerging markets complain Facebook and WhatsApp are siphoning off precious text and voice revenue.
Before it's here, it's on the Bloomberg Terminal.
LEARN MORE