OECD Cuts Global Growth Forecast and Warns of Growing Risks
by
Brazil, Germany, Canada, U.S. forecasts cut most severely

G-20 ministers urged to tackle lack of demand in Shanghai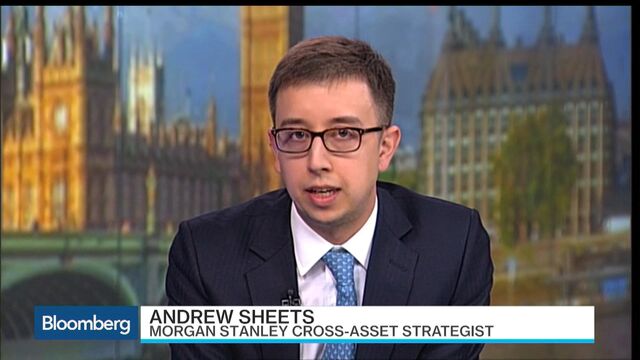 The OECD cut its global growth forecasts, saying the economies of Brazil, Germany and the U.S. are slowing and warning that some emerging markets are at risk of exchange-rate volatility.
Global gross domestic product will expand 3.0 percent in 2016, the same pace as in 2015 and 0.3 percentage point less than predicted in November, the Organization for Economic Cooperation and Development said Thursday in a report.
"Financial stability risks are substantial," the Paris-based organization said. "Some emerging markets are particularly vulnerable to sharp exchange-rate movements and the effects of high domestic debt."
Stock markets around the world have plunged this year amid concern that slowing growth in China and a slump in oil prices will slow global expansion. The MSCI World Index fell to its lowest in more than two years last week as crude oil prices slumped below $30 a barrel for the first time in more than a decade.
China's growth is now pegged at 6.5 percent this year and 6.2 percent in 2017.
G-20 Shanghai
With Group of 20 finance ministers and central bankers gathering in Shanghai next week to grapple with the slowdown, the OECD urged them to consider offering more fiscal stimulus to support monetary efforts already underway.
"A stronger collective policy response is needed to strengthen demand," the OECD said. "Monetary policy cannot work alone. Fiscal policy is now contractionary in many major economies. Structural reform momentum has slowed. All three levers must be deployed more actively to create stronger and sustained growth."
Among major economies, Brazil is the only one currently in recession and it's a recession that is proving deeper and more prolonged that predicted. South America's biggest economy will shrink 4 percent this year, the OECD said, a downward revision of 2.8 percentage points to the forecast. Brazilian output shrank 3.8 percent in 2015 and will stabilize in 2017, according to today's report.
U.S. Germany
The OECD cut its 2016 forecasts for both the U.S., the world's largest economy, and Germany, Europe's biggest, by 0.5 percentage points. The U.S. is now seen expanding 2 percent this year and 2.2 percent in 2017. German growth will be 1.3 percent and 1.7 percent respectively.
The U.S. is facing "an intensification of headwinds, including the drag on exports from the stronger dollar and energy sector investment from low oil prices," the OECD said.
Canada, like other oil exporters, is suffering from crude's slump. The OECD sees the Canadian economy growing 1.4 percent this year, compared with its previous forecast of 2 percent.
Before it's here, it's on the Bloomberg Terminal.
LEARN MORE