Oaktree's Howard Marks Says Donald Trump Scaring Investors
by
Candidates competing to be as 'fearful and dramatic' as Trump

Commodity, media, retail weakness is investment opportunity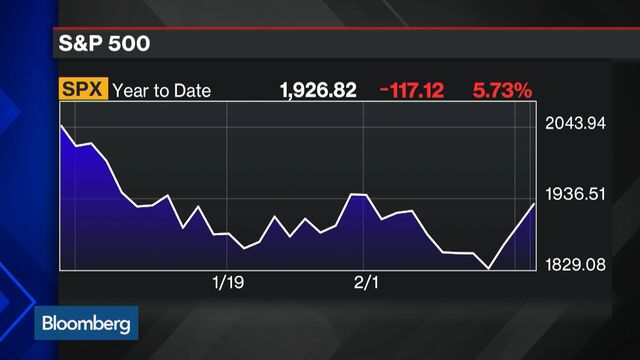 U.S. presidential candidates are creating fear among investors, Oaktree Capital Group LLC's Howard Marks said.

"They're scaring the hell out of people," Marks said Thursday in a television interview on "Bloomberg <GO>" with David Westin and Stephanie Ruhle, citing Republican candidate Donald Trump's comments that China, Mexico and Japan are taking U.S. jobs.
"People tend to believe him. Then the others compete to be equally as fearful and dramatic," he added.
Market turbulence is up 23 percent this year and 44 percent in the past 12 months, according to the Chicago Board Options Exchange Volatility Index. Most of the instability has been driven by slowing growth in China, oil's decline, uncertainty around interest rates and terrorism fears, said Marks, Oaktree's co-chairman and co-founder.
Oaktree, which manages $97 billion in distressed debt, private equity holdings, emerging-market stocks, real estate, infrastructure and energy-related assets, is taking advantage of the uncertainty. The Los Angeles-based firm has gathered more than $10 billion for its latest fund to buy the debt of troubled companies, and Marks earlier this month said weakness has started to bleed from oil and gas producers to other commodities and into the media and retail sectors.
"For the long-term investor it's a very good opportunity -- things are a lot cheaper than they were nine months ago," he said Thursday in a Bloomberg Radio interview. "We want to buy when investors are worried and cautious, and that makes this a much better time."
Trump, the New York real estate mogul and billionaire, holds a 19-point lead over Texas Senator Ted Cruz -- 36 percent versus Cruz's 17 percent -- among likely voters in the Feb. 20 South Carolina Republican primary, a Bloomberg Politics poll shows. Trump scored the highest on nearly every question about challenges faced by the next president.
Before it's here, it's on the Bloomberg Terminal.
LEARN MORE