Google, Tech Companies Side With Apple in Decryption Protest
by
Giving access to smartphones would be 'troubling precedent'

Coalition that includes Microsoft, Facebook also speaks out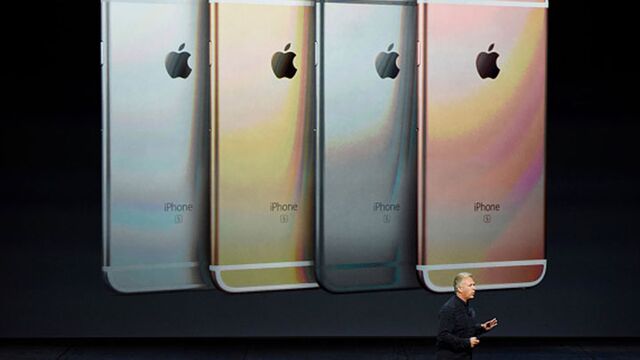 Google and other technology companies are backing Apple Inc. in its fight against the U.S. government, which is trying to get the company to unlock an encrypted iPhone, a move that the industry fears will lead to greater access by any authorities to private data.
Sundar Pichai, Google's chief executive officer, tweeted on Wednesday that asking companies to create a way to hack into people's devices and data would set a "troubling precedent."
"We build secure products to keep your information safe and we give law enforcement access to data based on valid legal orders," Pichai said. "But that's wholly different than requiring companies to enable hacking of customer devices & data."
His postings were followed by a statement from the group Reform Government Surveillance, a coalition of companies including Google, Facebook Inc., Apple, Yahoo Inc., Microsoft Corp. and others, echoing the assertion that technology companies shouldn't be required to build back doors into their products.
"RGS companies remain committed to providing law enforcement with the help it needs while protecting the security of their customers and their customers' information," the group wrote.
While Pichai's statements are a strong endorsement of Apple's argument against greater surveillance, they also suggest that he's willing to let Apple CEO Tim Cook take the lead in a confrontation seen by many as a watershed moment. Tension has been mounting between technology companies and government authorities over access to private, encrypted communication, and the outcome of the Apple-U.S. spat will have an impact across the industry, and abroad.
In a letter to customers dated Tuesday, Cook rejected a court order to help the U.S. Federal Bureau of Investigation unlock an iPhone used by one of the shooters in a terrorist attack in California. He called it "chilling" attack on civil liberties and warned that ultimately the government could "demand that Apple build surveillance software to intercept your messages, access your health records or financial data, track your location, or even access your phone's microphone or camera without your knowledge."
While Pichai echoed Cook's comments, he didn't say that Google would refuse to build similar tools for devices that work on its Android mobile software. Android runs on about 80 percent of the world's smartphones, while Apple has a market share of about 19 percent, according to IDC. Pichai closed his five-tweet message by saying that he's "looking forward to a thoughtful and open discussion on this important issue."
Still, Pichai is making clear that Google, part of Alphabet Inc., is "a lot more on the side of Apple than he is on the government's," said Jeremiah Grossman, founder of WhiteHat Security Inc. "No one wants to be put into the situation of hacking their own devices."
(An earlier version of this story corrected the CEO's name in the last paragraph.)
Before it's here, it's on the Bloomberg Terminal.
LEARN MORE