First Word Asia: Japan Trade, Fed Minutes and China's Yuan Policy
Bloomberg News
Feb. 18, 2016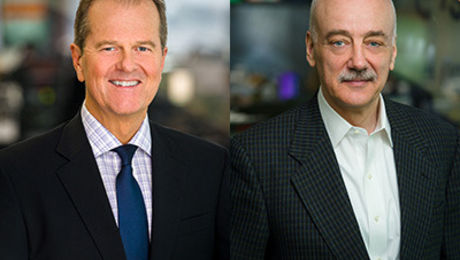 Chinese stocks rallied to the highest level in two weeks in Hong Kong as global equities rebounded and oil prices advanced.
On First Word Asia, Bloomberg's Bryan Curtis and Doug Krizner asked CIBC strategist Patrick Bennett and Alpha Theory Advisors president Benjamin Dunn for their thoughts on the latest Japanese trade data, Fed minutes and China's yuan policy.
First Word Asia on Bloomberg Radio: Breaking economic, business and market news as it happens around the globe, with a special focus on Asia.
 ←Listen to previous clip               Listen to next clip→
Before it's here, it's on the Bloomberg Terminal.
LEARN MORE