First Word Asia: China's Credit Flood
Bloomberg News
Feb. 16, 2016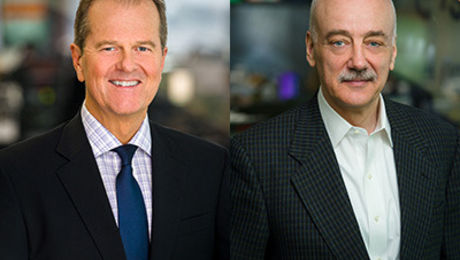 China's new credit has surged to a record. Property prices recovered, companies paid off foreign currency loans and seasonal factors weighed in as well. Aggregate financing rose to 3.42 trillion yuan ($525 billlion) in January, according to a report from the People's Bank of China. That compared with the median forecast of 2.2 trillion yuan in a Bloomberg survey. New yuan loans jumped to 2.51 trillion yuan, also a record and beating the median estimate of 1.9 trillion yuan.
Bloomberg's Bryan Curtis and Doug Krizner spoke with Robin Ganguly of Bloomberg News; Tom Orlik, chief Asia economist at Bloomberg Intelligence; and William Hess, head of research at PTC Macro.
First Word Asia on Bloomberg Radio: Breaking economic, business and market news as it happens around the globe, with a special focus on Asia.
 ←Listen to previous clip               Listen to next clip→
Before it's here, it's on the Bloomberg Terminal.
LEARN MORE