'Brexit' Summit Opens With France, Poland Reserving Judgment
by and
Welfare benefits, relations with euro area are sticking points

No reason to assume deal will be easy, Danish premier says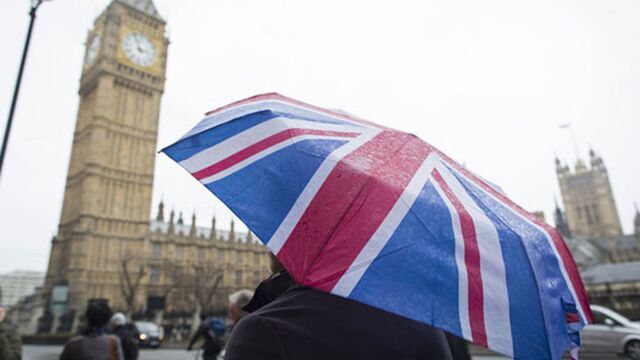 European Union leaders began a summit aimed at keeping Britain in the 28-nation bloc still seeking to bridge differences over two key U.K. demands.
"There's no reason to assume this will be easy in any way," Danish Prime Minister Lars Lokke Rasmussen said in an interview before the talks started in Brussels on Thursday.
Britain's insistence on the power to curtail social benefits for workers from other EU members looms as one of the most controversial issues. The precise way in which countries such as the U.K. that don't use the euro will be able to raise concerns about decisions made by those in the currency area is the second major sticking point.
"No country must have a veto," French President Francois Hollande said on arrival at the summit. Hollande, who's been reluctant to cede ground on the ability of the euro zone to press ahead with closer integration, said that while he wants the U.K. to stay in the bloc, "Europe must be allowed to advance."
British Prime Minister David Cameron is seeking to finish off months of negotiations on new EU membership terms at the two-day summit. A deal now would let Cameron call his promised referendum on staying in the bloc for June 23, giving those in favor of an unprecedented British exit from the EU the shortest possible time to campaign.
"We want a good agreement," Polish Prime Minister Beata Szydlo, whose country provides the largest share of EU migrants to the U.K., told reporters. "But not at any cost."

Intensive Diplomacy
The reservations reflect the difficulties Cameron still faces in getting all 27 of his fellow heads of government to agree to a deal, even after months of negotiations. Arriving for the summit, Cameron said the negotiation was going to be hard. "If we can get a good deal I'll take that deal, but I will not take a deal that doesn't meet what we need," he said. "It's much more important to get this right than to do anything in a rush. But with good will, with hard work, we can get a better deal for Britain."
Sterling Volatility
Uncertainty over the prospect of the U.K. leaving the EU, a so-called Brexit, is already rippling through markets and unsettling businesses. A gauge of the pound's volatility against the euro climbed for a third day Thursday, rising to the highest level since 2011. Sterling has weakened against all of its Group of 10 peers since the start of the year amid concern a vote to leave the world's largest trading bloc may spark a business exodus from the U.K.

Pacific Investment Management Co. said that "uncertainty over the result is likely to weigh on U.K. markets for a good few months yet." It assigned a probability of as much as 40 percent to a Brexit.
"We certainly won't be the only country that will have reservations about the proposal," Czech Prime Minister Bohuslav Sobotka told reporters. "What's on the table now is better than the earlier versions, but there are still some issues that we have to address."
Welfare Brake
He highlighted the implementation of the planned benefit restrictions to new migrants into Britain. Eastern European countries are concerned that other member nations might be allowed to bring in similar restrictions. They are also arguing that these should only apply to new immigrants, and not to those already in the U.K.
Still, many leaders expressed confidence that a deal will be reached.
"I think there will be a tough discussion during the night but in the end I think there'll be a compromise," Finland's Prime Minister Juha Sipila said in an interview. German Chancellor Angela Merkel told reporters that "we will do everything we can to create the conditions for Great Britain to remain part of the European Union."
Inconclusive Polling
Polling on the outcome of the referendum has been inconclusive. While most telephone polls -- like one by Ipsos Mori released on Wednesday -- have shown leads for staying in of more than 10 percentage points, more frequent online surveys have shown the "Leave" camp ahead at times.
Government heads were discussing the EU proposal for the U.K. in the first summit session starting at 5:45 p.m. in the Belgian capital. Over an 8 p.m. working dinner they'll tackle the refugee crisis, after which they could continue working through the evening or call it a night before taking up negotiations again Friday morning.
On his ideal timing, Cameron would announce a deal in Brussels around midday, fly back to London, where he would chair a cabinet meeting to secure the support of as many of his ministers as possible, and then announce the referendum in the early evening.
Greek Prime Minister Alexis Tsipras, who was the focus of multiple summits last year during his government's standoff over aid and whose country is now the main entry point to the EU for refugees, signaled dissatisfaction at the treatment of the U.K. compared to Greece.
"We must remain united and show solidarity, but united and with solidarity everywhere," he said. "Not only in the northwestern side of Europe but also in the southeastern, also in the Mediterranean."

Before it's here, it's on the Bloomberg Terminal.
LEARN MORE