These Are the Stocks That Are Most Loved and Most Hated By Large Investors
Where some of the biggest investors are (and are not) putting their money.
by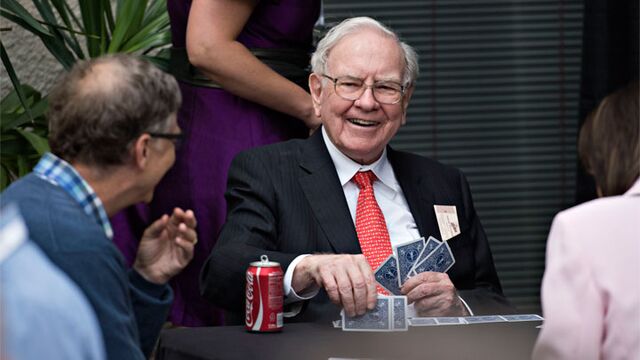 While markets take investors for a rollercoaster ride that's not for the faint of heart, diving into which stocks and sectors are the most loved and hated by larger market participants can prove fruitful.
According to a note sent out by Bank of America Merrill Lynch Strategist Nigel Tupper and team, there have been some interesting changes in the stocks large investors have been flocking to and ditching over the past three months. "The largest changes to positioning in U.S. stocks in the last three months have been an increase in exposure to Amazon and Chubb," the note said. "Investors remain most overweight Blackstone and NXP Semiconductor but continue to reduce these overweights."
There are a number of other well-known names on the list. In terms of overweights, Blackstone Group LP., NXP Semiconductors, Visa Inc., Amazon.com Inc., and Alphabet Inc. top the list. When looking at the stocks that investors are the most underweight, Exxon Mobile Corporation, Microsoft Corporation, Apple Inc., Johnson & Johnson, and AT&T Inc. faired the worst. 

It's noteworthy that two of the "FANG" stocks appeared on the most loved list and have actually seen their share of the overweights increase despite an even tougher start to the year than the broader S&P 500. Amazon is down roughly 23 percent year-to-date. 
On the flip side, Apple is actually outperforming the Nasdaq Composite and is down roughly the same as the S&P 500 while it sits on the "not-so-loved" list. The shares have still had a tough few months, however, and some big name investors such as Carl Icahn and David Einhorn have trimmed their stakes. 
When broadening out to the sector level, consumer discretionary is the only sector with a net overweight. In contrast, consumer staples are the biggest underweight. Energy saw a slight decrease in its underweight position while both healthcare and financials, two of the biggest losers so far in 2016, saw their underweights increase. 
The BAML team garnered their data by analyzing $11 trillion of funds under management around the globe and determined the over- and underweight positions based on the stock's weight relative-to-benchmark. 
Before it's here, it's on the Bloomberg Terminal.
LEARN MORE