Burnt Out Caribbean Pirate Castle Taps Expanding China for Funds
by
China is stepping in as a financing option around the world

China provided more Latam funds than World Bank, IADB combined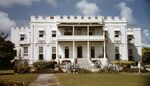 A now ruined Caribbean castle built by a 19th century buccaneer is among the latest beneficiaries of China's increasing push to offer development finance around the world.
The burnt-out shell of Sam Lord's Castle stands on a stretch of shoreline on the island nation of Barbados. The former British colony is looking to China as an alternative source of financing because its status as a middle-income country doesn't qualify it for funding on preferential terms from international development organizations.
It's not alone: figures from the Inter-American Dialogue, a U.S.-based policy analysis center, and Boston University show China provided more financing to Latin America in 2015 than the World Bank and the Inter-American Development Bank combined. Meantime, China remains a major investor in Africa and has started the $100 billion Asian Infrastructure Investment Bank, which may announce its first batch of investments midyear.
Barbados's first major financing deal with China was signed late last year -- a $170 million loan to renovate the castle built by pirate Sam Lord. He amassed a fortune by plundering ships that became trapped on coral reefs near his estate.
"When President Xi Jinping of China visited the Caribbean in 2013 one of the things he promised was $3 billion in loans and concessional financing," Chelston Brathwaite, Barbados's ambassador to China, said in a phone interview. "Our country seeks to participate in this offer and see how we can capture some of these funds for infrastructure development in order to promote economic activity in our country."
Concessional loans are traditionally provided by bodies such as the World Bank and the International Monetary Fund on terms considerably more generous than those attached to market loans. They may be offered at lower interest rates, or have long grace periods.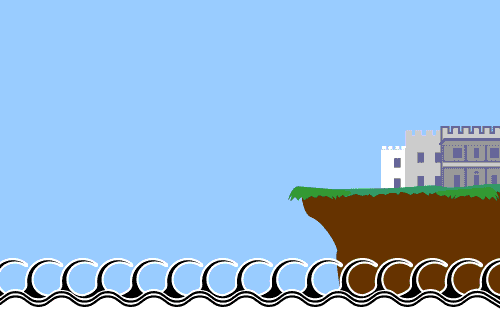 Middle Income
"We're a small country, 280,000 people, but the World Bank considers us a middle-income country," Brathwaite said during an earlier interview in Beijing. "Being classed as middle income means you do not have access to concessional funding from the international financial system. What we are discovering is that the Chinese are not following that paradigm, they are making funding available to whoever is looking for funding for projects."
Last year was the second highest on record for Chinese finance in Latin America and the Caribbean after 2010, according to the figures from the Inter-American Dialogue and Boston University. Last year's loans to the region topped $29 billion -- a $19 billion increase compared with 2014.
The report containing the data covers loans provided by two policy banks, the China Development Bank and the Export-Import Bank of China. The lenders have provided more than $125 billion in finance to the region since 2005, when Chinese banks began lending there.
"Although Chinese loans are an important source of capital for LAC, they carry considerable risk for both lender and borrower," the report says. "Chinese finance is heavily focused on industries such as mining and energy, which are endemic to environmental and social conflict. Local conflicts in these sectors can lead to lost elections in Latin America and lost profits for Chinese firms."
Strings Attached
Frans van Gunsteren, a senior adviser at McKinsey & Co. who wrote a book about the links between China and smaller countries in Europe, had a word of warning for nations considering approaching China for finance: "There are never no strings attached."
The bulk of Chinese policy bank loans to the region since 2005 have gone to Argentina, Brazil, Ecuador and Venezuela. Barbados appears on the list of borrowers for 2015, with the Export-Import Bank providing funding for the redevelopment of the Sam Lord's Castle site.
The building, a Georgian mansion built in 1820 that later became a hotel, was gutted by fire in 2010. The property is being renovated and a 450-room five-star resort with three restaurants, meeting rooms and a spa is being built. Work on the project began in November and is due to be completed in 2018.
The development "will result in a significant boost to the tourist industry," said Brathwaite. "This loan, the first of its kind for Barbados, represents the beginning of a new era of cooperation in which Barbados sees the possibility of accessing concessional financing from China."
(This story was published in today's edition of Bloomberg Brief: Economics Asia. For more information on Bloomberg's newsletters, visit BRIEF or BloombergBriefs.com. )
Before it's here, it's on the Bloomberg Terminal.
LEARN MORE