ABN Amro Profit Misses Estimates on Unexpected Legal Costs
by
Regulatory levies more than doubled, including for bank tax

Lender still plans to pay out 50 percent of profit in 2017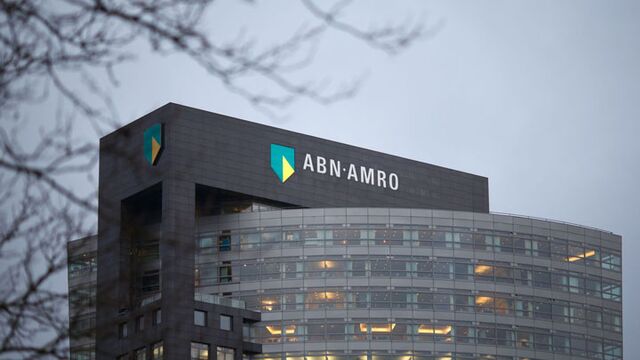 ABN Amro Group NV reported a 32 percent drop in fourth-quarter profit, missing estimates as unexpected legal costs marred its comeback as a publicly traded company.
Net income declined to 272 million euros ($304 million) from 400 million euros a year ago, the Amsterdam-based lender said Wednesday. That fell short of 320 million euros, the average of seven analyst estimates compiled by Bloomberg.
ABN Amro increased provisions for pending legal cases involving Euribor rates in mortgage agreements and interest rate derivatives provided to small and mid-sized enterprises. The lender didn't provide an exact amount of the higher provisions.
Regarding the derivatives case, ABN Amro said that the Dutch financial supervisor instructed the bank to reassess client records in December and that it continues to work closely with authorities as the scope and magnitude of the exercise remain uncertain.
"The lack of disclosure on the two legal charges is disappointing," Andrew Coombs and Nicholas Herman, analysts at Citigroup Inc., said in a note to clients. "It is therefore difficult to establish underlying trends and consequently how consensus earnings will react to the results."
Chief Executive Officer Gerrit Zalm said higher costs, including regulatory levies, dug into profit last year. The company took 220 million euros in charges from the country's bank tax and from contributions to national funds for winding down lenders and insuring deposits. That was more than double the 91 million euros in regulatory levies booked a year ago.
The shares were trading 0.8 percent lower as of 12:30 p.m. in Amsterdam, bringing the losses this year to 18.2 percent. Banks have taken a beating in the global sell-off, as slowing growth and the slump in oil prices threaten profit already under pressure from rock-bottom interest rates.

The market turmoil could delay Dutch plans to sell another chunk of the bank this year. The government, which bailed out the lender during the financial crisis, sold 23 percent of ABN Amro in an initial public offering in November, raising 3.8 billion euros. The shares are now worth less than their IPO price of 17.75 euros.
ABN Amro has undergone a makeover since falling prey in 2007 to a 72-billion-euro takeover, the financial services industry's largest ever, by a consortium including Royal Bank of Scotland Group Plc, and Banco Santander SA. The Dutch state spent almost 22 billion euros to rescue the bank during the 2008 financial crisis. 
Under government ownership, ABN Amro went from being one of the world's largest banks to a consumer lender focused on the Netherlands. NLFI, a state entity that controls nationalized financial companies on behalf of the Dutch government, owns 77 percent of ABN Amro.
Net interest income fell 8 percent to 1.5 billion euros, missing estimates by Barclays Plc and Kepler Cheuvreux analysts for the difference between what banks charge for loans and pay for funding. Return on equity, a measure of profitability, fell to 6.3 percent from 10.9 percent a year ago.
"Since the second half of 2015, we have been experiencing increasing competition from insurance companies, pension funds and other new entrants for mortgages," Zalm said.
The bank proposed a final cash dividend of 44 cents a share, bringing the total payout for 2015 to 81 cents a share, or 40 percent of profit as targeted.
The company's cost-income ratio grew to 74.5 percent from 65.1 percent a year ago, while the lender's common equity Tier 1 ratio rose to 15.5 percent from 14.8 percent at the end of September.
"The capital beat should be well-received," Coombs and Herman said.
Before it's here, it's on the Bloomberg Terminal.
LEARN MORE