VW Spends $4.5 Billion in China as GM Pursuit Trumps Scandal
Bloomberg News
Audi A6 plug-in sedan begins local production in second half

Volkswagen China sales fell behind General Motors last year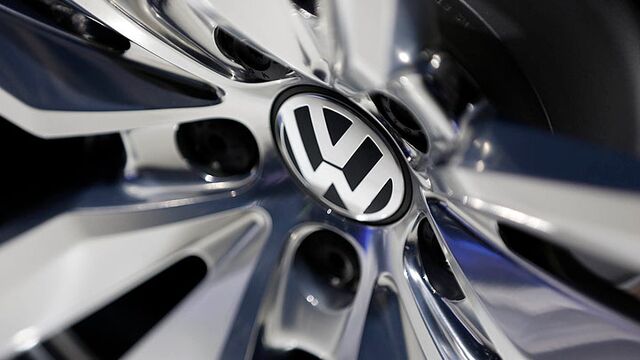 Volkswagen AG will invest more than 4 billion euros ($4.5 billion) in China this year, as spending plans for new SUVs and plug-in models are spared from cuts the carmaker makes elsewhere in the wake of its emissions scandal.
New models will include a locally produced Audi A6 plug-in hybrid in the second half, Jochem Heizmann, Volkswagen's China chief, told reporters Tuesday in Beijing. The car is among 15 new-energy vehicles the company plans to introduce within five years in China, where it just fell behind General Motors Co. in annual sales for the first time since 2012.
Volkswagen's investment is in-line with previous years as well as with plans set by former Chief Executive Officer Martin Winterkorn, who resigned in September after the company admitted to cheating on emissions tests. While the VW brand has targeted 1 billion euros in cost-cutting to weather the impact of the diesel pollution scandal, the company is plowing ahead with efforts to close gaps in its China lineup.
"There is no change in our investment programs in China this year and the coming years," Heizmann said. In addition to more plug-in vehicles, Volkswagen plans to introduce 10 SUV models to be produced locally within four years, he said.

Volkswagen is in the early phase of talks for potential cooperation with Anhui Jianghuai Automobile Co., which expressed interest in teaming up with the German automaker, Heizmann said. No detailed plan has been drawn up, including areas for collaboration.
For commercial vehicles, Volkswagen is also looking at ways of expanding its business in China, Heizmann said, without elaborating. The company is exploring acquisitions and a potential initial public offering for its heavy-truck division, Andreas Renschler, a member of Volkswagen's board of management, said in an interview earlier this month.
China's passenger vehicle sales may rise in line with or slightly better than the rate of gross domestic product growth this year, Heizmann said. The government is targeting an expansion of 6.5 percent to 7 percent in 2016, after recording a gain of 6.9 percent in 2015, the slowest in 25 years.
Volkswagen's China sales probably will rise in line with the industry, Heizmann said. Deliveries fell about 3.5 percent last year to 3.55 million, costing the company the top spot among foreign automakers in the country. GM's sales rose 5.2 percent to 3.61 million.
Hybrids, EVs
Localizing production of alternative energy vehicles is one of Volkswagen's top priorities. The company will follow up the Audi A6 plug-in hybrid with a VW brand sedan next year, and fully electric models will be added later on, Heizmann said.
A new platform planned for around 2020 will underpin Volkswagen's battery-powered vehicles in China, with future models offering driving ranges of as much as 600 kilometers (373 miles), according to Heizmann.
The company is under pressure to accelerate its electric vehicle efforts after admitting in September that it had deceived consumers and regulators since 2009 by rigging diesel engines in 11 million vehicles worldwide.
Volkswagen will begin recalls and software updates to China vehicles in the near future, Heizmann said, without giving specifics. Less than 2,000 imported autos were equipped with the rigged diesel engines, the company has said.
— With assistance by Tian Ying
Before it's here, it's on the Bloomberg Terminal.
LEARN MORE