VW Loses European Market Share to Fiat in Wake of Scandal
By
VW brand drops 4% as overall European car demand jumps 6.3%

Volkswagen's market share narrows for fifth straight month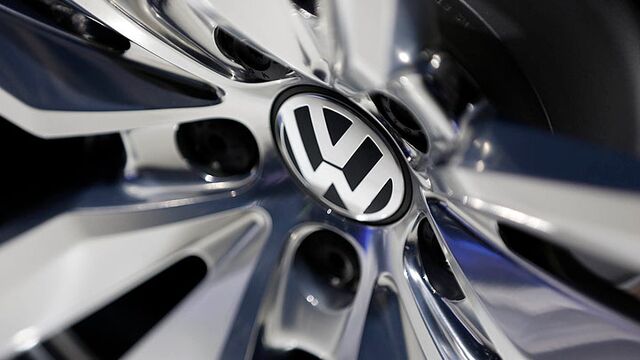 Volkswagen AG's diesel-emissions cheating scandal weighed on the German carmaker's European market share for a fifth consecutive month as deliveries dropped in its home country and the U.K.
Registrations in the region by VW's namesake brand fell 4 percent to less than 128,350 vehicles in January, counter to a 6.3 percent increase in industrywide sales to 1.09 million autos, the European Automobile Manufacturers' Association said in a statement Tuesday. The Volkswagen group, including the Audi and Porsche luxury marques as well as the Skoda and Seat divisions, accounted for 24.3 percent of European car sales last month compared with 25.6 percent a year earlier.
The German auto manufacturer, Europe's biggest, is struggling to overcome the crisis sparked by its admission in September that it rigged a line of diesel engines to meet emissions standards only during official tests. Competitors picking up more European buyers in January included Fiat Chrysler Automobiles NV, which is benefiting from the Jeep division's Renegade sport utility vehicle; General Motors Co.'s Opel unit; and Ford Motor Co., which said Friday that deliveries of its EcoSport and Kuga SUVs propelled demand.
Despite its namesake brand's slipping grip on its home market, the carmaker as a whole in January managed a higher share of European car sales than in the fourth quarter, Arndt Ellinghorst, an analyst with Evercore ISI, said in a note.
"The impact from the diesel scandal does not seem overly concerning," and the worst of the "negative news headlines" appear to be over, he said. The shares rose 0.6 percent to 102.35 euros at 10:04 a.m. in Frankfurt. The company's value has dropped by more than 20 billion euros since the cheating became public in September.
German Discounts
January marked the 29th month in a row of growth in industrywide European car sales, which are still recovering from a two-decade low reached in 2013. Among the five biggest markets, gains were greatest in Spain and Italy. The ACEA compiles figures from 27 of the 28 European Union countries plus Switzerland, Norway and Iceland.
Fiat Chrysler's European sales jumped 15 percent last month, Opel's rose 12 percent and Ford's gained 11 percent. Group sales at Volkswagen edged up 1 percent in the region because of a 14 percent surge at Audi and a 6 percent gain at Skoda. European registrations by BMW AG's namesake brand, the world's biggest luxury-car maker, increased 5.8 percent, while second-ranked Mercedes-Benz sold 9.8 percent more autos.
Competitors appear to be targeting Volkswagen. Fiat dealers in Germany offered rebates averaging 14.4 percent off the sticker price, making the brand the top discounter in Volkswagen's home market, according to trade publication Autohaus PulsSchlag. Ford was third with discounts of 13.7 percent. The industrywide average was 12.1 percent, up 0.2 percentage points from a year earlier.
Seat's Plunge
The VW brand's sales last month dropped 8.8 percent in Germany and 14 percent in the U.K. while stagnating in Spain, where demand grew 12 percent, according to local industry figures. Seat, another Volkswagen division affected by the diesel scandal, posted a 17 percent plunge in Spain, the division's home market.
To counter the pressure in Europe, Volkswagen will invest more than 4 billion euros in China this year, as spending plans for new SUVs and plug-in models are spared from cuts the carmaker makes elsewhere in the wake of the emissions scandal.
Volkswagen began recalls in January to fix vehicles affected by the rigged emissions systems in Europe, where authorities have approved the repairs. The lack of an accord with U.S. regulators prompted the company in early February to delay its annual shareholders meeting because it couldn't estimate costs for its 2015 earnings report. About 11 million autos worldwide are involved, including 8.5 million in Europe.