Thai Palace Says 88-Year-Old King Bhumibol Has Unknown Infection
by and
Physicians await lab tests after king suffered high fever

King has lived at Bangkok's Siriraj Hospital since May 2015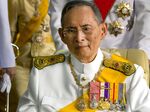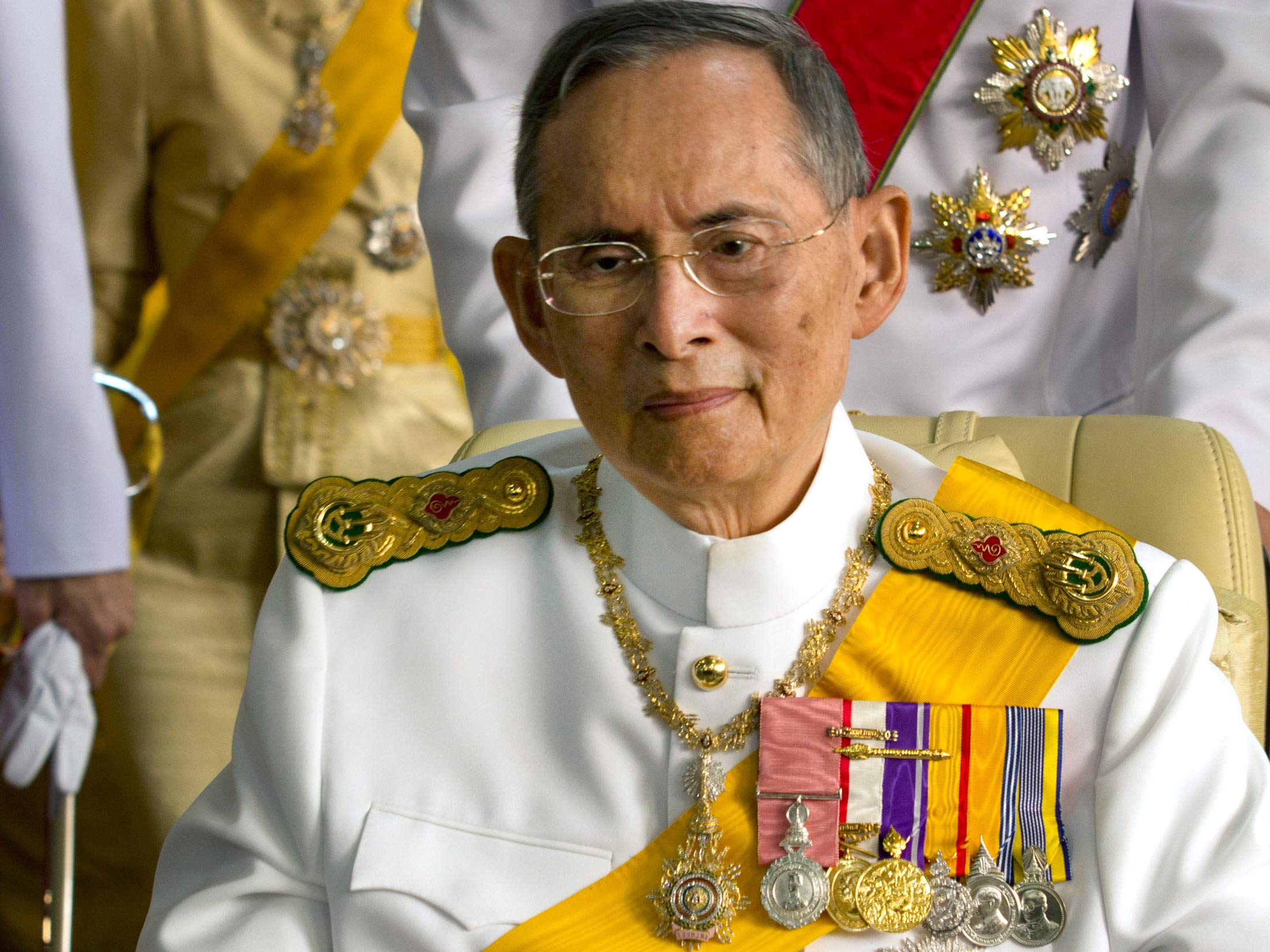 Thailand's 88-year-old king, the world's longest-reigning monarch, has come down with an unknown infection and is being treated at the Bangkok hospital where he lives, according to a palace statement Tuesday.
King Bhumibol Adulyadej had a high fever on Monday and physicians are waiting for lab results to determine the cause, though they have ruled out a recurrence of a previous lung infection, the statement said. The king is being treated with antibiotics and his condition is being closely monitored, it said.
The king has remained at Bangkok's Siriraj Hospital since May 2015, when he was treated for a lung infection. He also suffered lung infections in 2009 and 2013.
The health of Bhumibol is watched closely in Thailand, where he is revered by many for what they say has been his unifying presence during a seven-decade reign marked by 16 successful or attempted coups and more than two-dozen changes of prime minister. Under Thailand's constitutional monarchy, the king is head of state while the prime minister and parliament govern. Legislation must still be approved by the king.
The designated successor is the king's son, Crown Prince Maha Vajiralongkorn, 63, a career soldier.
Before it's here, it's on the Bloomberg Terminal.
LEARN MORE