U.S. Stocks Climb as Beaten-Down Banks, Retailer Shares Rally
by
Banks in S&P 500 mark best back-to-back gain since 2009

Crude slides after Saudi Arabia, Russia agree on output freeze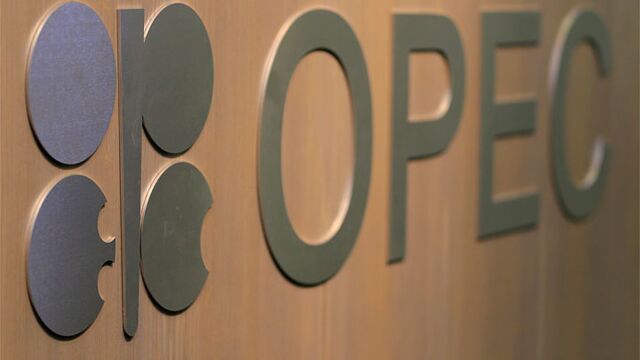 U.S. stocks rose, with the Standard & Poor's 500 Index posting the best two-day gain in more than five months, despite weakness in oil prices as beaten-down banks, technology and retailer shares led an advance.
Citigroup Inc. and U.S. Bancorp climbed more than up 2.7 percent. Retailers, one of last week's bright spots, added to their longest rally in three months with Amazon.com Inc. and Home Depot Inc. rising at least 2.6 percent. ADT Corp. soared 48 percent after agreeing to be acquired by Apollo Global Management LLC for about $6.9 billion. Community Health Systems Inc. plunged 22 percent after reporting an unexpected quarterly loss.
The S&P 500 increased 1.7 percent to 1,895.58 at 4 p.m. in New York, bringing the gauge's climb since Thursday's close to 3.6 percent. The Dow Jones Industrial Average climbed 222.57 points, or 1.4 percent, to 16,196.41. The index has risen 536 points in two sessions, after losing more than 750 in the prior five days. The Nasdaq Composite Index added 2.3 percent, the most in two weeks. About 8.6 billion shares traded hands on U.S. exchanges, 6.3 percent above the three-month average.
"What we're seeing here are the U.S. markets trying to catch up with the rally that the rest of the world saw yesterday," said Peter Jankovskis, who helps oversee $1.9 billion as co-chief investment officer of Lisle, Illinois-based OakBrook Investments. "Oil is still important, but I think the larger focus has now switched to financial stocks. People turned their focus on the impact of negative rates spreading around the world, and the impact that might have on banks' profits."

Bank shares continued a rebound Tuesday from the lowest levels in nearly three years, marking the steepest back-to-back increase since 2009. Investors have sold off lenders this year amid concerns that persistently low interest rates will weigh on profits and the collapse in oil prices could increase credit risk. The Nasdaq Composite pulled further away from a bear market, after sliding last week to within 1 percent of a 20 percent drop from its record set in July.
Investors lowered equity holdings, cutting banks at the fastest rate in almost 10 years, while raising cash to 5.6 percent of their portfolios, the highest level since November 2001, according to Bank of America Corp.'s February survey of global fund managers. The cash level represents an "unambiguous" buy signal, strategists led by Michael Hartnett, wrote in a note Tuesday.
The S&P 500 on Friday capped a second consecutive weekly decline amid increased concern that central-bank efforts to support growth worldwide are losing potency. The benchmark is down 11 percent from an all-time high set in May.
The Chicago Board Options Exchange Volatility Index fell 5.1 percent Tuesday to 24.11. The measure of market turbulence known as the VIX is up about 19 percent this month, on track for the most since August.
There was evidence that investors were searching for bargains today as four of the five best performers among the S&P 500's 10 main industries -- consumer discretionary, technology, health-care and financial shares -- are the most battered year to date, losing more than 8.7 percent.
"The areas that are bouncing the hardest today are financials, particularly the banks, and discretionary stocks," James Abate, who helps oversee $1 billion as chief investment officer at Centre Funds in New York, said by phone. "It's a trade that says we're not falling into a recession immediately, combined with the fact that we're already down 10 percent year to date."
Retailers Rally
Consumer discretionary companies advanced 2.5 percent, the strongest one-day gain since Aug. 26. Industrials climbed 2 percent for the best two-day increase in four months.
Among consumer discretionary companies, Wynn Resorts Ltd. gained 8 percent, extending last week's rally after reporting revenue growth in Las Vegas. Under Armour Inc. and Staples Inc. added as much as 6.3 percent. Retailers rose the most since August, with Priceline Group Inc. rallying 5.3 percent before its earnings report tomorrow, while Target Corp. climbed 2.2 percent.
Financial stocks, one of the hardest hit last week, rose for a second day, bouncing back from a 2 1/2-year low on Thursday. Banks in the benchmark have tumbled 16 percent so far this year. Fifth Third Bancorp and KeyCorp climbed more than 4 percent Tuesday, though both banks are still down at least 17 percent in 2016.
Apple Inc. and Cisco Systems Inc. advanced more than 2.8 percent to pace gains in the technology group. Qorvo Inc. and Yahoo! Inc. added at least 8.2 percent.
Energy shares rose 0.8 percent despite the drop in crude prices. Chesapeake Energy Corp. jumped 17 percent, bouncing after a 48 percent drop last week, its worst ever. Kinder Morgan Inc. gained 4.4 percent. Southwestern Energy Co. and Range Resources Corp. fell more than 5 percent.
West Texas Intermediate crude futures fell 1.4 percent, paring an earlier 2.5 percent slide. The world's two largest crude producers -- Saudi Arabia and Russia -- said they would hold output at January levels. Oil struggled to rally amid speculation that the production freeze would do little to reduce the glut of crude. Today was the first time in two months that the S&P 500 rose more than 1 percent on a day when oil declined.

Also moving on company news, Freeport-McMoRan Inc. increased 15 percent to a one-month high. The copper producer announced Monday it would sell a 13 percent stake in one of its biggest mines in an attempt to rein in debt as copper prices fall.
Groupon Inc. surged 41 percent, the most ever, after Alibaba Group Holding Ltd. bought a 5.6 percent stake in the online deals website, making it the fourth-largest shareholder. Hormel Foods Corp. rallied 7.1 percent to a record, the strongest increase in seven years, after the maker of Spam and Jennie-O turkey increased its annual forecast, helped by demand for refrigerated foods.
Boeing Co. rebounded 3.7 percent following its worst weekly decline in more than five years. Iran Air said it's open to buying aircraft from Boeing even after ordering 118 jetliners worth $27 billion from competing plane maker Airbus Group SE. The aerospace company's shares tumbled last week after Bloomberg reported that regulators were investigating its accounting on two of its jetliners.
Data, Earnings
Investors are also monitoring economic reports, after a tumultuous start to the year that pushed U.S. equities as much as 14 percent below the record. Data today showed manufacturing in the New York region declined at a slower pace this month, though it was worse than forecasts by economists surveyed by Bloomberg. A separate report indicated confidence among U.S. homebuilders dropped to a nine-month low.
Also due this week are January housing starts, gauges on producer and consumer prices, industrial production and minutes from the Federal Reserve's last meeting.
The earnings season, more than three-quarters through, hasn't provided much relief for equities. Of the S&P 500 firms that have reported so far, about 75 percent have exceeded profit projections, while less than half have topped sales forecasts. Analysts estimate earnings at S&P 500 companies fell 4.5 percent in the fourth quarter, better than Jan. 15 predictions for a 7 percent slump. Priceline, Wal-Mart Stores Inc. and Deere & Co. are among companies reporting this week.
Before it's here, it's on the Bloomberg Terminal.
LEARN MORE