PBOC Begins Mopping Up the Flood of Cash Injected Before Holiday
Bloomberg News
Open-market operations drain a net 95 billion yuan on Tuesday

Yuan rebound helps stabilize money market, analyst says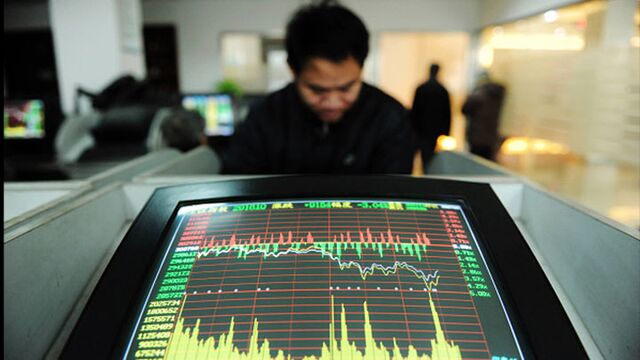 Having flooded China's financial system with cash before last week's Lunar New Year holiday, the central bank has begun the task of mopping up excess funds now the risk of a cash crunch has passed.
The People's Bank of China auctioned 30 billion yuan ($4.6 billion) of seven-day reverse-repurchase agreements on Tuesday, less than the 125 billion yuan that matured. That comes after 10 billion yuan of the short-term loans were extended on each of the last two days. Open-market operations will be conducted daily through Friday, before returning to their regular twice-weekly schedule.
The monetary authority injected a net 1.7 trillion yuan using reverse repos in the five weeks leading up to the holiday, helping avert a cash crunch at a time of record capital outflows and a seasonal spike in demand for funds. That was quadruple the amount added in 2015 during the run-up to the Lunar New Year break. The withdrawal of funds comes after a retreat in the dollar led to the yuan gaining 1.3 percent on Monday in Shanghai, the biggest increase since a currency peg was scrapped in 2005.
"The huge pre-holiday injections helped to calm the market when the yuan's depreciation expectations and seasonal demand tightened the market," said Chen Peng, an analyst at Fortune Securities Co. in Shenzhen. "Now that the holiday is behind us and the currency seems to be stabilizing, the central bank is gradually pulling back the funds, as these reverse-repo contracts mature."
The one-month Shanghai Interbank Offered Rate fell two basis points to a three-week low of 2.96 percent, according to a daily fixing by the National Interbank Funding Center. It climbed to a six-month high of 3.17 percent on Jan. 29 as people hoarded cash to pay for Lunar New Year celebrations and borrowing surged. Central bank data on Tuesday showed new yuan loans jumped to a record 2.51 trillion yuan in January, roughly equal to the total for the first two months of 2015.
The seven-day repurchase rate, a gauge of interbank liquidity, rose three basis points to 2.31 percent as of 4:30 p.m. in Shanghai, according to a weighted average from the National Interbank Funding Center. Transactions were recorded at rates as high as 4.5 percent in January.
Some 470 billion yuan of reverse repos are due to mature in the three days through Friday, data compiled by Bloomberg show.
— With assistance by Helen Sun
Before it's here, it's on the Bloomberg Terminal.
LEARN MORE