Orange Says Bouygues Deal Needs More Time Amid Talks With Rivals
by
Talks for acquisition of smaller competitor to take weeks

French carrier seeking to add customers in competitive market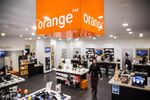 Orange SA said talks to acquire Bouygues Telecom in France are proving difficult and it will take several more weeks to agree on a deal structure with both seller Bouygues SA and rivals looking to buy some of its assets.
"There's a collective will to find a solution in the French telecoms industry, but it takes time," Finance Chief Ramon Fernandez said Tuesday on a conference call with journalists. "Finding a deal means settling on a structure that four players are satisfied with."
France's former phone monopoly is seeking to buy Bouygues Telecom in a transaction that could be valued at as much as 10 billion euros ($11.2 billion), and would reduce the number of carriers in France to three from four. It will have to sell some of Bouygues Telecom's assets to Iliad SA and Numericable-SFR SAS to address antitrust concerns.
Orange reported a slight increase in 2015 earnings and forecast improvement in 2016. Full-year adjusted earnings before interest, taxes, depreciation and amortization rose less than 1 percent to 12.4 billion euros, compared with analysts' average prediction of 12.3 billion euros. Sales were little changed at 40.2 billion euros, compared with the average estimate of 40.1 billion euros. 
Stock Gain
Shares of Orange rose 1.1 percent to 15.53 euros at 9:10 a.m. in Paris. The stock has risen 0.4 percent this year, outpacing the 9.9 percent drop in the Stoxx 600 Telecommunications Index.
Orange had been aiming to announce an agreement to buy Bouygues Telecom alongside its earnings, people familiar with the matter said last month. Talks have taken longer and now are focused on the structure of the transaction, including how much rivals want to pay for assets like mobile frequencies, customers and shops, they said.
"This is a very big transaction -- we're talking about 10 billion euros, a difficult process and a deal that will change the industry structure," Chief Executive Officer Stephane Richard said Tuesday on BFM Radio. "If we can find a solution in two months that's already a good performance."
The company said Jan. 5 it was in talks to buy the Bouygues business. Negotiations since have also included the French government, Orange's biggest shareholder. France is willing to allow its Orange stake to be diluted, clearing one potential hurdle to a deal, a person familiar with the matter said this month. Bouygues owner Martin Bouygues meanwhile is set to gain a stake in Orange.
Industry Mergers
French telecommunications companies have been combining in the aftermath of massive price drops caused by Iliad's 2012 entry into the mobile market with discounted offers. Carriers have said they can't sustain investment unless competition eases, while regulators have applauded the cheaper phone packages for consumers. 
While Orange has businesses in countries from Poland to Mali, it still makes about half its sales at home. Its shares are the third best performing on the CAC 40 Index this year.
Orange said it targets 2016 restated Ebitda higher than in 2015 on a comparable basis.
Before it's here, it's on the Bloomberg Terminal.
LEARN MORE