ON Semiconductor Surges After Fairchild Rejects Chinese Bid
by
Fairchild says it's still bound by ON takeover agreement

Chinese bid had offered more cash per share for Fairchild
On Semiconductor Corp. surged the most in more than three months after its takeover target, Fairchild Semiconductor International Inc., rejected a competing Chinese bid.
Fairchild remains subject to the agreement to be bought by ON for $20 a share after its board and management decided that a rival bid by China Resources Microelectronics Ltd and Hua Capital Management Co. wasn't a superior bid, the company said Tuesday in a statement.
The announcement by Fairchild represents an about-face from an early January assessment that the Chinese bid of Dec. 28 would 'reasonably be expected' to lead to a superior offer. It's a possible hiccup in China's push to acquire more semiconductor technology as it tries to build up a domestic industry capable of replacing its heavy dependence on imports.
"After conducting a thorough review, and after consultation with Fairchild's legal and financial advisors, the board concluded that the acquisition proposal is not superior to Fairchild's existing agreement with ON Semiconductor," the company said in its statement, without specifying why.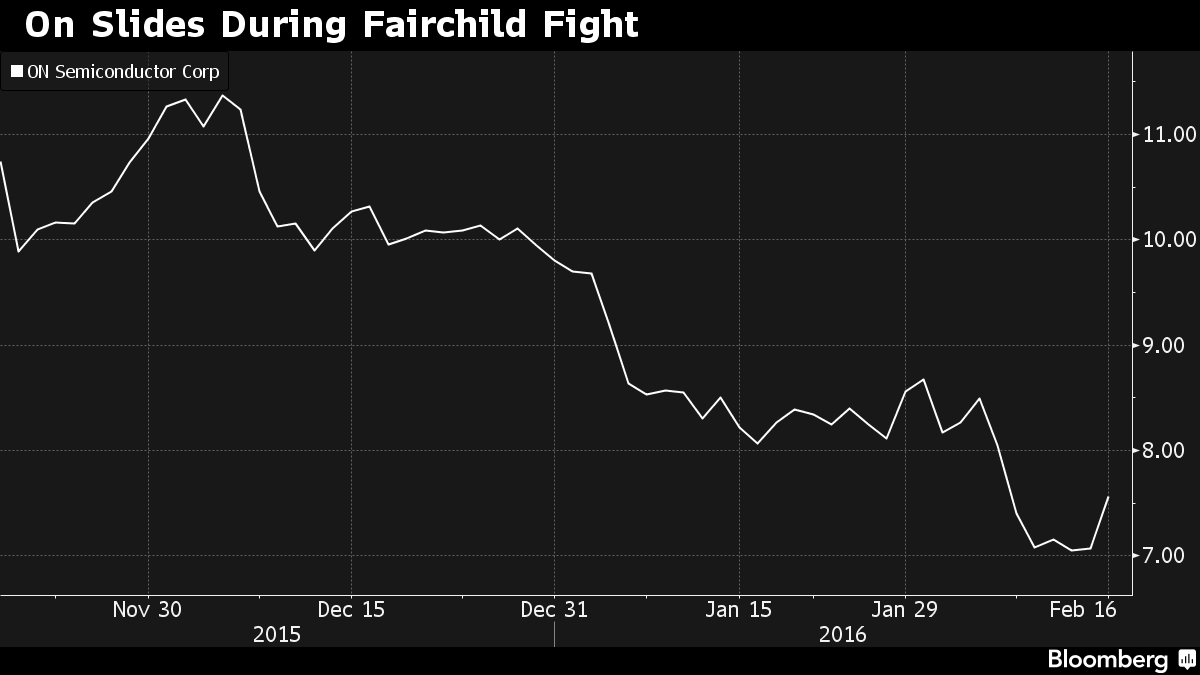 Fairchild, which agreed to be bought by ON Semiconductor in November, subsequently received a revised, unsolicited acquisition offer of $21.70 a share in cash from a bidder identified as "Party G" in documents -- the same group as the one led by China Resources' semiconductor arm, a person familiar with the matter said at the time. The revised offer would have valued the company's equity at $2.46 billion, compared with the $2.4 billion value of the bid from ON Semiconductor.
The decision to go with what appears to be a lower bid is most likely motivated by the judgment that the Chinese offer wouldn't have gained approval from U.S. regulators in the form of the Committee on Foreign Investment in the U.S., according to a note by Chris Rolland, an analyst at FBR & Co.
ON's stock rose 6.2 percent to $7.51 at the close in New York, its biggest jump since October. Fairchild fell 2.9 percent to $19.87.
The battle for Fairchild is an example of the escalating bids and drawn out fights for semiconductor companies. The industry saw about $110 billion in deals last year as companies combined in the face of rising costs of production and a shrinking customer list.
Before it's here, it's on the Bloomberg Terminal.
LEARN MORE